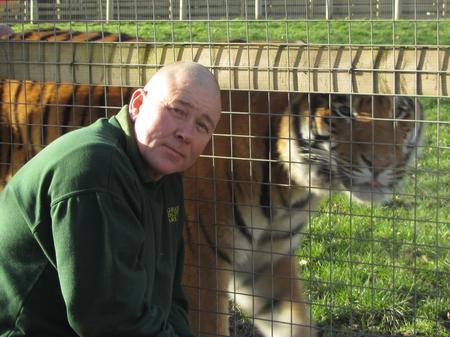 When Wingham Wildlife Park was taken over by Tony Binskin and his wife Jackie, the attraction was on its knees. As they reach their fifth year of tenure, Chris Price looks at how they have turned the park's fortunes around.
Walking past the newly-built enclosure for the five European wolves which arrived at Wingham Wildlife Park earlier this year, it is hard to think that the attraction had fallen on hard times not so long ago.
"When we took over, the park was very run down and really had a bad name," said chief executive Tony Binskin, whose job title gives a false impression of his appearance. Tony is not the suited and booted boss but is instead a hands-on, sleeves-rolled-up, hiking-boots-wearing kind of guy.
"There was a lack of care and the enclosures were falling down. A lot of customers are happy with what we are doing now. Most people come and find us to say what a wonderful day they have had. It makes you want to do it more."
Opening originally in 1986, many people remember Wingham as a bird park, before it expanded to include other animals.
Back then it was run by profit-driven bosses but what co-owners Tony and his wife Jackie have done in such a short time is remarkable.
When they mark their fifth anniversary since taking over the park on Valentine's Day, they will have renewed three quarters of the enclosures, as well as rewiring and plumbing the whole site. They have also built a winter play area for children but, most importantly, they introduced several new animals, which have become a big hit.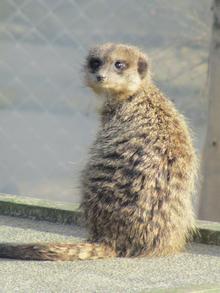 When they took over the park, 20 people had memberships for year-round admission. Today, the figure stands at 7,000.
"It has been about putting the right animals in and having the right keepers educating families," said Tony, 51, who lives on-site and ran a pet shop in his native Ramsgate for 16 years.
Among the most notable attractions is Wingham's collection of Humboldt penguins from Chile, making it the only place in Kent where penguins can be seen.
"Over the past few weeks, when we have had snow, a lot of people have said 'I bet your penguins are loving it' but they are not very keen, considering they come from South America," said animal registrar and reptile keeper Markus Wilder. "We have had them for two years and they are just starting to show signs of preparing to breed, so hopefully in the near future we will have baby penguins here as well."
Among Wingham's other unique selling points are that it has the only walk-in flamingo enclosure in Europe, where the birds walk up to visitors. Various bird species wander freely around the park, including peacocks, and the attraction's reptile house is home to the only pair of Gray's monitor lizards in European zoos.
"They are actually more endangered than Komodo dragons but a lot of zoos aren't interested in them because they are not as large and have quite a specialised diet," said Markus, 28, who also lives at Wingham.
The meerkats are one of the most popular attractions.
Markus said: "Certainly over the past few years, with the adverts, they have become one of the nation's favourite animals and you won't find many zoos that do not have them in their collection. They are great fun to watch and feed."
One of Tony's passions is rescuing animals, which he showed to great effect when the park acquired two former circus lions – Brutus and Clarence – from France last year.
"As soon as I saw them in their enclosure for the first time, I knew it had been worthwhile," said Tony.
"They are different animals now. People comment on how relaxed they are but they would duck when a bird flew overhead at first because they had been mistreated.
"All zoos should be required to have a few rescue animals. It helps bring down the number of unwanted animals and a lot of our members like that we do it."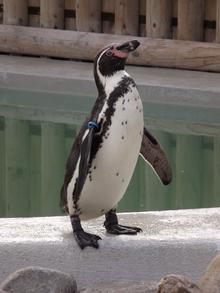 Tony also acquired two tiger cubs from a private collection in Belgium, which he reared himself from two weeks old.
Now aged two, Troy and Blade are given top billing, especially when they are fed, which happens every other day. Tony goes up close to the cage and holds his arms up high to feed them through the wires. It is a magnificent sight to see the animals stretch up to reach the food, also serving as a handy way for vets to check that their bodies are in good order.
"We try to make sure everyone gets a really good feeling when they come here," said Tony.
"Most people feel like they have been able to get really close to the animals and that they are not hidden away."
Wingham Wildlife Park is open daily, from 10am to 4pm in winter and until 6pm for the rest of the year. Admission £11, seniors £10, children £9, families £35, under twos free. Call 01227 720836 or visit
www.wingham
wildlifepark.co.uk