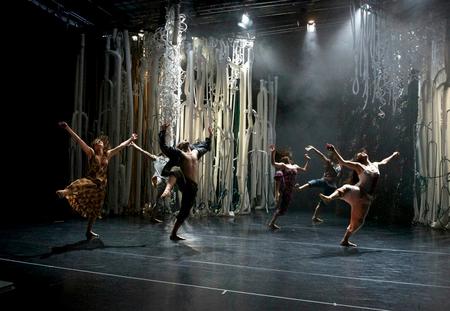 Award-winning choreographer Jasmin Vardimon is bringing her latest production Freedom to Canterbury's Marlowe Theatre.
Exploring the question 'What is freedom?', the work features six dancers, fusing clever animation with live action and inventive set designs.
It was devised and rehearsed at the Jasmin Vardimon Production Space, a new multi-purpose studio in Ashford's Stour Centre.
Jasmin, who founded the company in 1997, said: "We had been working at various venues around London, but we really needed a specific space as our shows are normally huge with lots of technical elements.
"We found this place in Ashford which was perfect, with great links to London, and we received support from Ashford council to make it good for our needs by installing things like fully sprung floors, big airy windows and a complete lighting rig."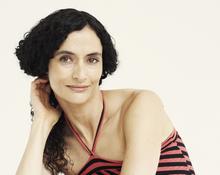 Jasmin commutes from the capital, where she lives with artist husband Guy Bar-Amotz, an associate director of the company, and their seven and a half-year-old daughter Mayam.
She said: "I have been associate director of Sadler's Wells since 2006, so I have lots of work in London and at the moment I have no plans to move to Kent, but you never know."
Jasmin takes inspiration from a variety of sources, and one part of Freedom was unknowingly choreographed by her daughter.
She said: "We were playing Led Zeppelin at home and I was filming Mayam while she danced, and thought it would be perfect for the show. I got the dancers to learn her movements. Kids have amazing freedom in their bodies."
Born and raised in central Israel, Vardimon moved to London in 1997, but has not danced professionally since the birth of Mayam.
She said: "I do miss performing but I have such an amazing company of dancers, and I love what I do."
Freedom is at The Marlowe on Thursday, February 28 and Friday, March 1. Tickets from £9. Call 01227 787787. For a full round-up of dance events around the county see this week's What's On.