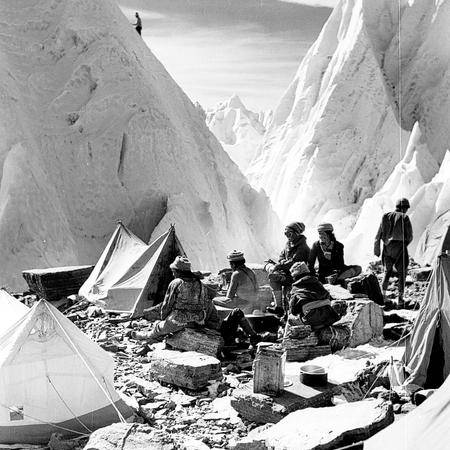 In the Himalayas of southern Tibet, porters take a rest in the late afternoon sunshine at Camp II on the East Rongbuk Glacier.
This photo was taken by Hugh Ruttledge on the Mount Everest expedition he led in 1936.
Yet despite not reaching the summit (that was not achieved until 17 years later by Edmund Hillary and Tenzing Norgay), Hugh's name is easily found on Wikipedia, unlike the names of the local guides whose knowledge and understanding of the landscape was so essential to the safety of the crew.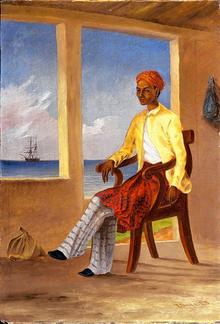 However, they are finally getting the recognition they deserve in a new exhibition focusing on the work of these local guides and interpreters, who have so often been overlooked.
Hidden Histories of Exploration was put together by the Royal Geographical Society, highlighting the role of local inhabitants and intermediaries in the history of exploration.
Throughout the displays, the stories are told of people with exotic names like Juan Tepano, Mohammed Jen Jamain, Sidi Mubarak Bombay, Nain Singh and Pedro Caripoco. Yet here, they are not left in obscurity but brought to the fore.
It runs at the Royal Engineers Museum in Gillingham and is supported by items from its own collection, including pieces from one of Captain Robert Falcon Scott's expeditions to the Antarctic.
The exhibition runs until Sunday, March 31. It is closed on Mondays. Admission £8, concessions £5.50, families £21.50, under fives free. Call 01634 822839.