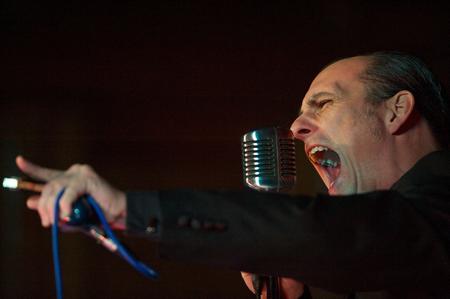 The fifth annual Broadstairs Blues Bash is unleashed on music fans this weekend with outstanding players chasing away the winter chills.
Blues musician Nigel Feist (correct) is once again behind the festival, which this year features luminaries the Blues Band, who have sold out the Pavilion on Saturday night.
The band was formed in 1979 by ex-Manfred Mann members Paul Jones and Tom McGuinness, originally to play a few pub gigs.
Slide guitar ace and vocalist Dave Kelly was recruited and Gary Fletcher filled the bass post. Rob Townsend of Family fame replaced Hughie Flint in 1982 at the drums.
Their new studio album Few Short Lines on Repertoire Records is collecting rave reviews everywhere. Expect a good selection from the new album in the show.
Nigel said: "Once the festival starts I'm looking forward to seeing Marcus Bonfanti in the Albion for free; then one of the ticketed events is Steve Roux on Friday night in the Pavilion.
"I'm looking forward to some of the acts that I haven't actually seen in the flesh and preparing myself for the frustration of not being able to see all 42 bands.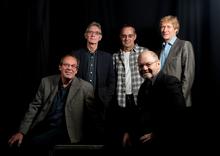 "It's a great little festival and there is a team of organisers around the pubs ensuring things run smoothly and the right bands play in the right venues. If you're not sure of something they can put you on the right track. Lots of the B&Bs say they're already full but there are a few vacancies left.
"There is a big blues jam on Sunday afternoon which is open to everyone, so just turn up and get your name on the list nice and early.
"Also this year the local cinema is going to be putting on the Blues Brothers film on Saturday and Sunday mornings. I haven't seen that on a big screen for 30 years.
"So come down to the Bash and say hello to us all - it's a blues thing."
Broadstairs Blues Bash runs from Friday, February 22 to Sunday, February 24. For a full list of venues and performers, visit www.broadstairs bluesbash.com.