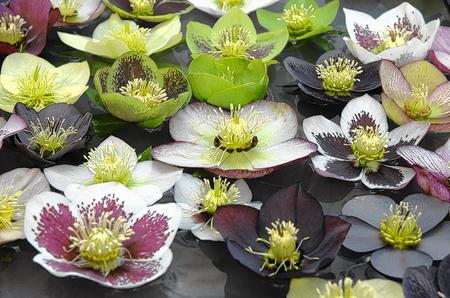 Take a chance to get outside while the still bare stems of the dogwood are glowing and the shy hellebore flowers are peeping from the borders. What's On found out more about the Winter Colour Tours at Hadlow College's Broadview Gardens.
We are lucky enough in Kent to have the National Collection of Hellebores right on our doorstep – and now is the time to see these strange and wonderful winter blooms.
Beautiful at any time, visitors to Broadview Gardens at Hadlow College near Tonbridge can find out more about the magnificent collection and also delight in the wonderful swathes of early spring bulbs and brilliant winter stems of cornus, or dogwood. The hour-long Winter Colour Tours are led by head gardener and former Hadlow College student Alex Rennie, who leads a team of 12 looking after 85 acres.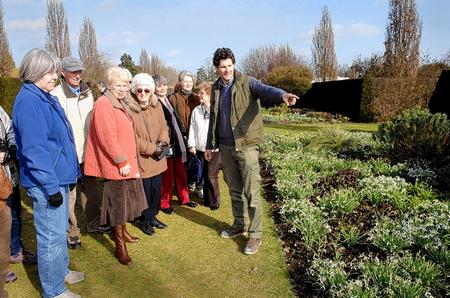 Alex, whose previous job credits include working as a gardener for the US embassy, said: "We try to make the tours interesting for experienced gardeners, new gardeners and those who simply enjoy visiting other people's gardens.
"Our National Collection of Hellebores is an important part of the tour and we talk about where to plant them – and how to look after them – and of course, we always have time to answer questions.
"We have a wonderful collection of spring flowering bulbs and, for colour, it is difficult to beat the cornus and willow – when the sun is shining they positively glow. The lakes have a different type of beauty at this time of year and we often visit them, they are good areas for wildlife.
"Visitors who don't wish to take a conducted tour can wander around the gardens by themselves. We open the gardens to the public free of charge seven days every week."
He said visitors usually round off the visit with a sit down in the Broadview Tearoom, a rural enterprise award winner, which is open every day.
On Saturday and Sunday, February 23 and 24, and also on Saturday and Sunday, March 2 and 3, at 11am and 2pm, an entrance fee of £3 pays for the expert-led Winter Colour Tour of Hadlow College's Broadview Gardens in their winter glory. Accompanied children join in free. For details and to book visit Broadview Garden Centre, Hadlow College, Tonbridge Road, Hadlow or ring 01732 853211 or 01732 852243. You can also visit www.hadlow.ac.uk