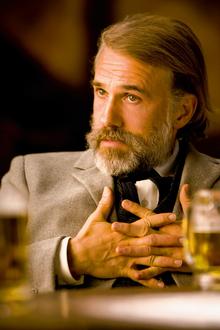 MY MOVIE WEEK with Mike Shaw
WWE Studios isn't particularly well known for producing particularly thoughtful movies. They're not exactly bad, just not... very good.
Its output to date has included The Marine (wrestler John Cena hunts for his kidnapped wife, blows people up), See No Evil (wrestler/deformed monster Kane kills a group of teenagers) and Knucklehead (wrestler Big Show is a manchild living at an orphanage in financial trouble, goes on a tour of the US appearing in local prizefights to make money, has diarrhoea on a bus).
However, there is something in the works that could actually result in the kind of movie people like you – who aren't wrestling geeks – want to watch.
The day before WWE's annual WrestleMania show, it has a hall of fame event, and for the longest time, it has been chasing wrestling legend Bruno Sammartino. Bruno, however, has refused to take part due to his dislike of WWE programming's adult tone and the performance-enhacing drug culture among the performers. However, in recent years, the drugs have all but been eradicated and the TV shows have been cleaned-up and Bruno has finally agreed to appear and be inducted into the hall of fame. Part of the deal is for WWE to greenlight a movie it has had in storage for years; a film about the life of the wrestling hero.
The guy who is lined up to direct the film is Scott M Rosenfelt, who produced movies like Teen Wolf, Mystic Pizza and Home Alone. Sure, he hasn't done anything else we've heard of for a while, but I'm going to gloss over that. The writer is Liar Liar scripter Paul Guay.
Sammartino is one of those guys most people haven't heard of, but to wrestling fans, he's like Pele. He revolutionised the business and is regarded as one of the greatest.
A film looking at his life, from escaping the Nazis in 1935, through becoming a champion weightlifter, training to be a wrestler and eventually headlining Madison Square Garden and carrying the whole business on his back despite numerous personal setbacks is exactly the kind of story that can not only break through to the mainstream and make money, but also legitimatise WWE Studios.
When Disney bought LucasFilm, it said that as well as a new trilogy there would be standalone films set in the Star Wars universe. Well, if rumour is correct, the first two of those individual films may well focus on Han Solo and (hold on to your bladders, mega-nerds) Boba Fett.
According to Entertainment Weekly, the idea for the first film is to focus on Solo's early days as an intergalactic scoundrel, set some time between Revenge Of The Sith and when we meet him in A New Hope.
Obviously Harrison Ford is too old to do that, so that means finding someone else to reprise one of the most famous roles in the history of cinema. Good luck with that one, Disney.
The Fett film will take place somewhere around the original trilogy, and focus on... I dunno.
Being a badass bounty hunter and wearing a helmet, I suppose.
Setting the films within the same timeline as the original trilogy means there's a chance other familiar characters will make an appearance, and there has already been a suggestion that Darth Vader could be back, but for now anything could happen.
Would you want to see a Han Solo film, or should they leave the stuck-up, half-witted, scruffy-looking nerf-herder alone?
Tarantino's trio
Quentin Tarantino wants to link Inglourious Basterds and Django Unchained together as a "rewritten history" trilogy with a third film. Speaking after winning Best Original Screenplay at the Baftas, Tarantino said another film pulling apart history was on the cards, but wouldn't give any details on what it was.
He said: "This (rewritten history theme) begs a trilogy, it begs to have a third movie on this theme. I haven't decided about what yet, but I wouldn't be surprised…"
Despite the lack of details, it's going to be fun speculating what he'll tackle next. The Crusades? Plenty of scope of brain splatter there. Vietnam, perhaps? I can envision a Tarantino flick set during Prohibition... or maybe he'll aim to offend as many as possible and go down the Biblical route. Whatever he does, it's something to keep an eye on.
My one request – make Christoph Waltz the lead. The man is awesome and deserves it.