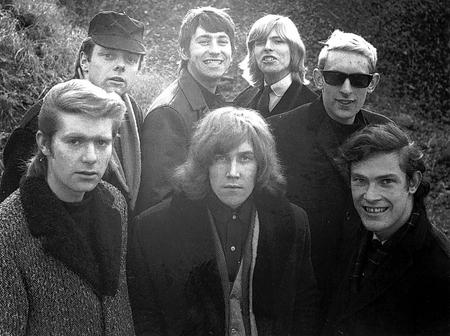 by Andy Gray
The pop world was momentarily knocked off its axis this month when David Bowie emerged from rock and roll seclusion to release his first music in a decade.
Online single, Where Are We Now? was issued to coincide with the superstar singer's 66th birthday and immediately topped the iTunes charts.
It reached No5 in the official top 40 charts at the weekend.
A new album, The Next Day, will follow in March.
Bowie's long-awaited return to the studio was a sensational surprise for millions of fans worldwide who regard "the Dame" as the most influential music artist of all time.
It might also have stirred memories among those who remember him when he was plain-old Davy Jones and playing with Maidstone-based R&B band, The Manish Boys.
Davy was a sax-playing member of the group who appeared at the town's long-gone venues The Star Club and The Royal Star Hotel in 1964.
The seven-piece, whose early publicity shots were taken in Mote Park, rehearsed at a house in Coxheath and released one single, Tip of My Tongue.
It featured a B-side written by the young Bowie and is now valued at about £1,000.
Speaking about his famous former bandmate, ex-Maidstone Art College student Bob Solly, said: "He was ambitious, but down to earth, friendly and helpful, and importantly one of the 'Boys'.
"We all knew that he would make it big someday, because he had the charisma as well as talent."