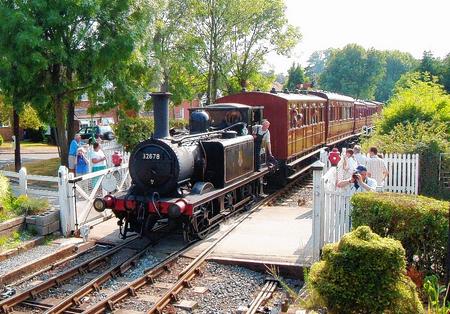 Money is tight but no one wants to spend the year cooped up indoors. So if you want to make sure every penny is well spent, here are the top 10 attractions you have to visit in 2013.
Your carriage awaits
Kent and East Sussex Railway celebrates a milestone in its history this year, with a new half-mile piece of track laid to Robertsbridge. When it opens on Saturday and Sunday, September 21 and 22, it will be the first time trains have run to Robertsbridge from Tenterden since the track was ripped up in the 1960s. The track will also include a new platform at Robertsbridge. Tickets for the launch will be on sale from the end of February and will take passengers in a vintage carriage pulled by one of the railway's steam locomotives. Before then, the trains will continue to run through its 10 and a half mile route through the Rother Valley from Tenterden to Bodiam. It next opens for one of Thomas the Tank Engine's popular visits on Saturday and Sunday, February 16 and 17, 23 and 24 and will be open in between for half term.
Open: Check the website for timetable. Cost: Day Rover fares £15, seniors £14, children £10, families £42. Address: Kent and East Sussex Railway, Tenterden Town Station, Station Road, Tenterden TN30 6HE Contact: 01580 765155 or www.kesr.org.uk
Magic in the air
Undergoing the first phase of a reinvestment programme set to spruce up the site, when the Hop Farm Family Park opens again for February half term, children will be taught how to put a few tricks up their sleeve for those pesky parents at the Hocus Pocus School of Magic. A favourite is the Country Craft and Food Fair in May. Fear fanatics will have their diaries cleared for October as the award-winning Freak Week returns for a third terrifying time. Although the Hop Farm Music Festival looks like it went ahead for the last time last year, more events are planned to be announced soon as the park prepares its 2013 programme.
Open: TBC Cost: TBC Address: The Hop Farm Family Park, Paddock Wood, Tonbridge TN12 6PY Contact: 01622 872068 or www.thehopfarm.co.uk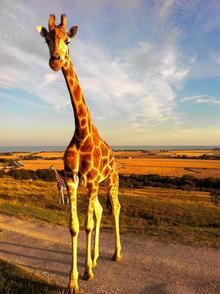 Talk to the animals
Visitors can see real conservation in attion at Howletts and Port Lympne Wild Animal Parks.
Run by the Aspinal Foundation - which works to save species from extinction - these breeding sanctuaries house some of the world's most endangered animals Here families can learn about the creatures living there in an interactive way, following clues along the self-guided trails, which have different themes every month. The UK's largest herd of African elephants and the world's largest group of western lowland gorillas live at Howletts. Port Lympne offers an African safari experience, taking groups out on trucks through its 600 acres, where giraffe, black rhino, wildebeest and zebra roam freely, like they would on the plains of Africa. Also look out for the big and small cats.
Open: Daily from 9.30am to 5pm until Sunday, March 31, then 9.30am to 6pm. Port Lympne open until 6.30pm in summer months. Cost: A day ticket to Howletts or Port Lympne lasts all year and costs £23.95, adult concession £22.45, children £19.95, child concessions £18.45, under threes free. Address: Howletts Wild Animal Park, Bekesbourne, Nr Canterbury CT4 5EL; Port Lympne Wild Animal Park, Lympne, Nr Hythe CT21 4PD Contact: 0844 842 4647 or www.aspinallfoundation.org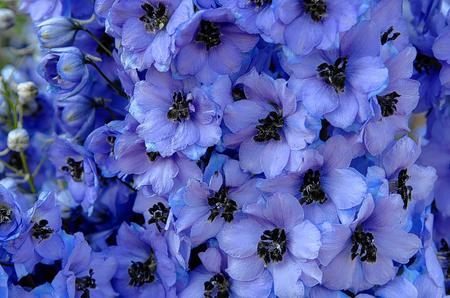 Point and shoot
Budding archers can sign up for a longbow archery weekend on Saturday and Sunday, February 9 and 10, at Godinton House and Gardens before they open for the season in March. Guided tours of the Jacobean house are surpassed in grandeur only by the 12 acres of gardens, surrounded by a yew hedge. National Gardens Scheme days on Sundays, March 24 and 31, kick off the year's events, with Delphinium Week in June one of the most anticipated yearly horticultural shows in east Kent. Arts and crafts workshops run throughout the year and the Pantaloons theatre company have made the estate one of their regular touring venues.
Open: Gardens daily from 2pm to 5.30pm from Friday, March 1 and the house on weekends and bank holidays from Friday, March 29. Cost: House and gardens £8, children free. Address: Godinton House, Godinton Lane, Ashford TN23 3BP Contact: 01233 643854 or www.godinton-house-gardens.co.uk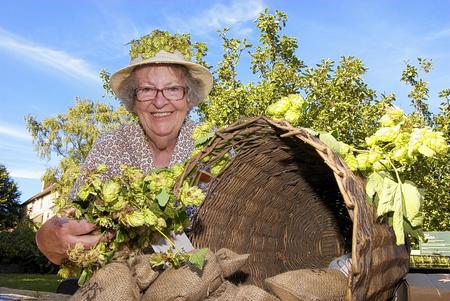 The pony express
Pony rides are new for 2013 at Kent Life, which gives families the chance to get hands on with farmyard animals and reconnect with the countryside. Guided tours will also run daily at the 28-acre farm attraction during peak season and there are plans to improve the gardens. Peppa Pig has been a frequent visitor and the children's TV favourite is set to return in March and visitors can become a farmer for a day in June. The Hops and Harvest festival will return in September, combining live music with traditional Kent beer over two days. All-year-round visitors can stroll through the Kentish Gardens, relive the county's rural past in the Vintage Village and get their boots muddy in cuddle corner with sheep, cattle, pigs and horses plus rabbits, guinea pigs, ferrets and ducks for the little ones.
Open: Weekends only in January from 10am to 3pm. Open daily from Friday, February 1. Times vary. Cost: (until end of January in brackets) Adults £8.95 (£5), concessions £7.95 (£4), children £6.95 (£3), under threes free. Address: Kent Life, Lock Lane, Sandling, Maidstone ME14 3AU Contact: 01622 763936 or www.kentlife.org.uk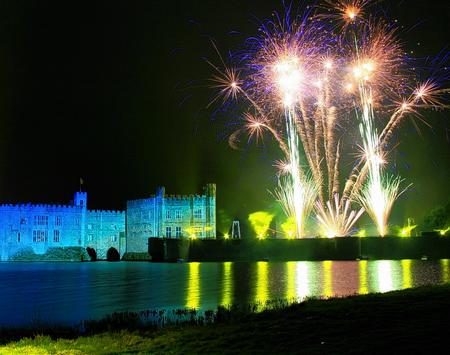 Castle's classics
Described as "the loveliest castle in the world" by Lord Conway, Leeds Castle has 500 acres of grounds and a moat. Listed in the Domesday Book as a Saxon manor, the palace was used by Henry VIII and formerly owned by Lady Baillie, who had guests like Charlie Chaplin, Errol Flynn and Edward VIII, then the Prince of Wales, with Wallis Simpson. Tours and hot air balloon flights operate regularly and visitors can also take lessons in golf and falconry. The Open Air Classical Concert is set to return in July, hosted by former Strictly Come Dancing Champion and ex-Tonbridge School boy Chris Hollins. Open air theatre returns to the grounds every year and the fireworks spectacular in November is among the best in Kent. More announcements are due soon.
Open: Daily from 10am to 5pm. Cost: A day ticket is valid for a year. Adults £19.75, concessions £17.50, children £12.50. Address: Leeds Castle, Maidstone ME17 1PL. Contact: 01622 765400 or www.leeds-castle.com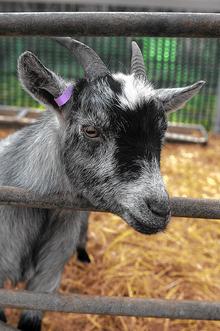 The cute factor
Set in 100-acres of farmland, the yearly highlight at the Rare Breeds Centre is the Easter lambing, where families can cuddle the newborn animals. An Easter Fun Weekend is planned from Friday, March 29, to Monday, April 1. A carpet of bluebells in nearby Poulton Wood, Aldington, can be seen on Saturday, April 27. The nature reserve hosts an open day on Saturday, June 1. There is a vintage vehicle rally on Sunday, June 9 and a dog show on Sunday, July 14. A Harvest Festival is planned for September 14 and 15. All-year-round attractions include the exotic butterfly tunnel, petting the animals and the plant nursery, all of which are run with the help of disabled residents who live on the farm.
Open: Tuesday to Sunday from 10.30am to 4.30pm. From April, open daily from 10.30am to 5.30pm. Cost: Gift Aid admission £6, families £28. Address: Rare Breeds Centre, Highlands Farm, Woodchurch, Ashford TN26 3RJ Contact: 01233 861493 or www.rarebreeds.org.uk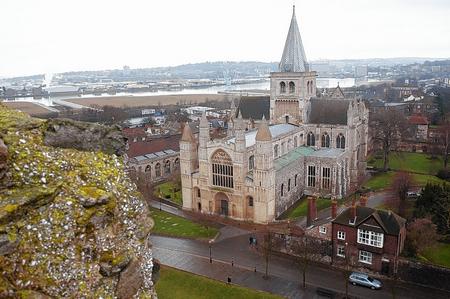 Let us pray
Founded in 604AD by Bishop Justus, Rochester Cathedral is England's second oldest cathedral. Daily worship is central to the building's existence but there is much to see for visitors. Trained guides operate tours every day for £4 a head, exploring the cathedral, telling anecdotal stories and giving information that could not be discovered on a casual visit. These have to be booked in advance though. Audio guides are available for £1. A major place of pilgrimage in the 13th century, the cathedral is also loved today for its tea rooms, found in the 18th century Deanery. The gardens are one of Rochester's best-kept secrets, noted for its magnolia grandiflora and view across what was originally the monastic herb garden. There is also the newly restored section of the Roman wall, dating from 200AD.
Open: Daily from 7:30am to 6pm (5pm on Saturdays). Tours run from 10am to 4.30pm (2pm on Saturdays). Cost: Free although donations welcome. Address: Rochester Cathedral, The Precinct, Rochester ME1 1SX Contact: 01634 843366 or www.rochestercathedral.org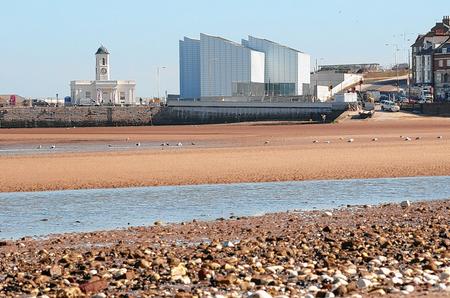 The latest collection
In its first 18 months, the Turner Contemporary on Margate's seafront attracted more than 750,000 visitors. With Alex Katz's two exhibitions closing on Sunday, January 13 and 20, the next big name is minimalist sculptor Carl Andre. He is famous for his work, Equivalent VIII, better known as the Bricks, which prompted a national debate on contemporary art when it was acquired by the Tate in the 1970s and was later defaced with paint. A selection of his sculptures and typed poems from the 1960s and 1970s will go on show until May, his first UK public exhibition in a decade. At the same time, the works of visual artist Rosa Barba will go on show, including a new film installation. Berlin-based Rosa will also select a series of JMW Turner's technical drawings to exhibit, made when Turner was professor of perspective at the Royal Academy, which he used to illustrate his lectures. Yet the big one which art aficionados will be waiting for is the major exhibition of landscapes by Turner, Constable and their contemporaries, starting in October.
Open: Tuesday to Sunday and bank holidays from 10am to 6pm. Cost: Free. Address: Turner Contemporary, Rendezvous, Margate CT9 1HG Contact: 01843 233000 or www.turnercontemporary.org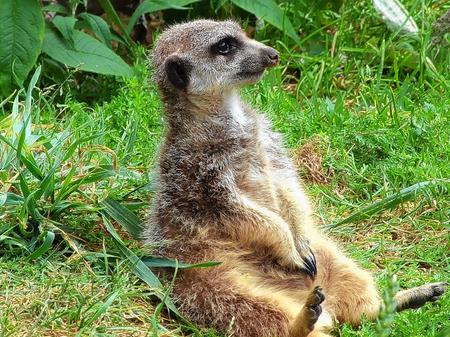 Leaders of the pack
Howls of excitement can be heard coming from the Wingham Wildlife Park staff room. at this small animal reserve specialising in exotic birds and small animals. Keepers and visitors alike at this small animal reserve are eagerly awaiting the arrival of five European wolves. The three males and two females have been brought together from French zoos Parc Zoologique du Bouy and Parc Animalier de Sainte-Croix respectively, both of which had a surplus of animals. They are set to be unveiled to the public any day now. One of the males is a year old, while the other two are aged seven. The females are two and three years old. Keepers are itching with anticipation at the possibility of breeding their own pack. Animal curator Markus Wilder said: "Only the dominant male and one of the females will mate as that is how the pack dynamic works. Seven is fairly old for a wolf but the three males have been a trio since the youngest was born so it is good that we will be able to keep them together, as their old zoo had a surplus of males."
Open: Daily from 10am to 4pm and until 6pm in the summer. Cost: Adults £11, seniors £10, children £9, under twos free, families £35. Address: Wingham Wildlife Park, Wingham, Canterbury CT3 1JL Contact: 01227 720836 or www.winghamwildlifepark.co.uk