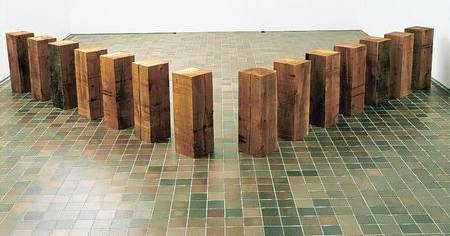 In 1976, Carl Andre was at the centre of one of the biggest controversies in art history. As the minimalist sculptor launches a retrospective exhibition of his work in Kent, Chris Price posed the questions.
The Tate had already owned Carl Andre's work Equivalent VIII, better known as The Bricks, for four years by the time the media decided to make it the focus of its criticism.
Bought for £2,297 in 1972, the 120 cream-coloured, American firebricks are arranged on the floor in two layers of 60, to form a rectangle. When it was exhibited in 1976, the Daily Mirror ran the frontpage headline What a Load of Rubbish and it triggered a national debate.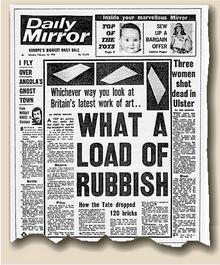 "I am still told that you can't make art out of bricks," said Massachusetts-born Carl, 77, who lives in New York.
"I believe you can make art out of anything."
Although the controversy surrounding this work made his name more widely known, Carl was already a huge figure in the art world. He is considered one of the leading artists associated with the emergence of Minimalism in the USA in the mid 1960s.
His exhibition at the Turner Contemporary is his first in a UK public gallery for more than 10 years and brings together eight sculptures made between 1967 and 1983, alongside a collection of his typed poems.
So what does he say to those who find his work challenging to accept as art? His answers are short and defensive but he decides not to focus his attention at the British press.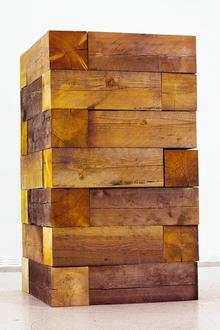 "Most Americans have very little sense of the properties of the materials around them," he said. The quality of materials is a huge part of his exhibition. Carl uses the common materials of everyday production in his work – wood, bricks and metals such as aluminium, copper, steel, magnesium and lead. He famously has said that his ambition as an artist is to be the Turner of matter. He said: "As Turner severed colour from depiction, so I attempt to sever matter from depiction."
Like other artists associated with Minimalism, Carl is concerned with the character of different materials. He describes wood as "the mother of matter" while he considers bricks equally valid materials as oil paint or plaster for making art. He considers bricklayers to be "people of fine craft".
The discussion on this brings out Carl's humorous side too.
"Art materials are sold at a mark-up about 10 times that of the price of industrial materials," he said coyly. He never alters his materials but simply arranges them, with the aim of showing off their qualities.
His poetry takes a similar approach to his sculpture, stripping the words down to the bare minimum. Individual words and phrases are arranged on the page, isolated and freed from all grammar.
"Good poetry is not verbose," he said.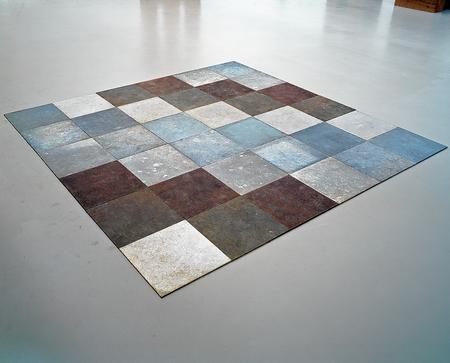 A number of works in the Turner exhibition date from the 1960s – a key period of Andre's career – such as 4 x 25 Altstadt Rectangle (1967). Originally designed for visitors to walk on, the gallery is still deciding whether to make this an option for its exhibition.
"They can enter the space of the work by walking over it," said Carl, matter of factly.
So does Margate hold any interest for him in art terms? Is there anything he could do with the town's raw materials?
"All I know is that Margate is a seaside resort. I have very little use for sand and seawater."
That's that then.
Carl Andre: Mass and Matter runs at the Turner Contemporary, Margate, from Friday, February 1, to Monday, May 6. Admission free. Call 01843 233000. Free exhibition tours run every Saturday, Sunday and bank holiday from 11am to 11.30am.
Tate Liverpool's head of exhibitions and displays Gavin Delahunty, expert Dr Alistair Rider and art history lecturer Dr Grant Pooke discuss the context in which Carl Andre's practice emerged and its influence on artists and art history. The talk takes place on Wednesday, March 6. Tickets £6, concessions £5.