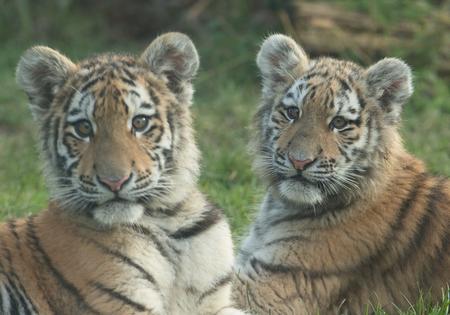 A couple of special new arrivals are on show at Howletts Wild Animal Park this half term.
Five-month-old Siberian tiger cubs Kazimir and Arina have been hand-raised from birth by the park's Ben Warren.
Ben said: "These cute cubs had a hard start in life as their mum left them alone. We made the decision to hand-raise them so that they would get the nutrition and care that they needed.
"This involved hand-feeding them both at two hourly intervals, constant supervision and regular medical checks by the vet team at the wild animal park. It's great to see them doing well – they've both got huge characters."
The boisterous brother and sister responded well to the care of their human parents, however Arina began to walk with a limp.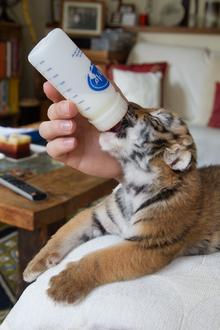 Animal director Neil Spooner said: "As the cubs became stronger we noticed that Arina was not developing as quickly as her brother and it became evident that she was suffering from a lack of calcification of her limbs. "She has already undergone surgery which has been partially successful but we will have to wait for her bones to develop further before we can look at pinning the leg to fully correct it."
Siberian or Amur tigers are endangered in the wild and it is estimated that only 400 remain.
Neil said: "That's why all births are so important – we need to ensure that these beautiful big cats continue to survive for generations to come.
"It's great to see how far Kazimir and Arina have come – they are really enjoying their new surroundings."
Howletts in Bekesbourne Road, Bridge, is open from 9.30am to 5pm, every day. Tickets are priced £23.95 for adults, £19.95 for children and free for under threes. Call 01227 721286 or visit www.aspinallfoundation.org