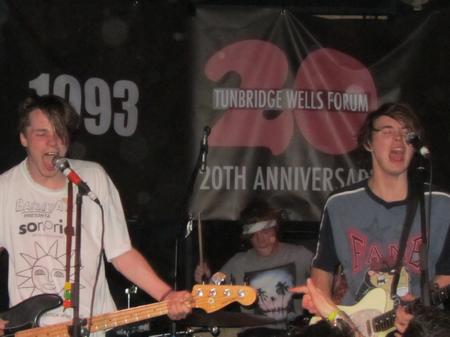 Review: Palma Violets at Tunbridge Wells' Forum, Wednesday, January 9
By Chris Price
Who said bromance is dead?
Paul and John, Mick and Keith, Pete and Carl – add to that list Chilli and Sam of Palma Violets, who owned the Forum when the four-piece made their first live appearance for three months this week.
The pair made the aforementioned double acts seem more like Simon & Garfunkle than riotous rock heroes, in a raucous 45-minute set which saw them stage diving and moshing with fans.
In a week when the Forum is also welcoming Foals and Frank Turner as part of their 20th anniversary celebrations, the band marked the occasion by slipping in two new live tracks.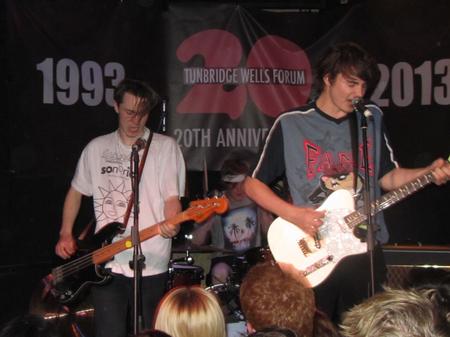 The tracks – called Three Stars and Johnny Bagga Donuts – were the icing on the cake for the rowdy sell-out crowd, who got going in earnest when the band dropped debut single Best of Friends.
As they prepare to set off on the NME Awards tour next month, the Lambeth-based foursome looked as if they had been let off the leash after spending three months holed up in a studio with Pulp bassist and producer Steve Mackey.
Their debut album, 180, is due out on Monday, February 25 and looks set to send them the way of acts like the Vaccines and Mumford and Sons, who kicked off successful breakthrough years with gigs at the Forum in 2011 and 2009 respectively.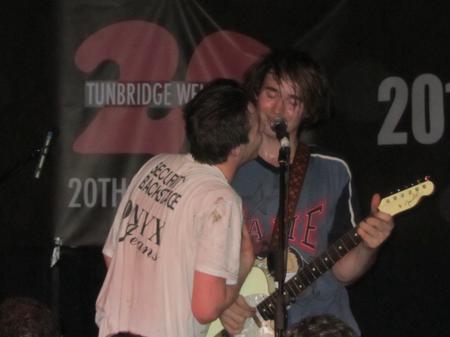 Looking fired up and a little worse for wear, bassist Chilli Jesson set the tone early on by encouraging the crowd to set up a mosh pit – a request which was duly obliged.
As he leant against, hugged and shared a mic with guitarist Sam Fryer, many will have drawn comparisons between them and the Libertines' Pete Doherty and Carl Barat.
Their chemistry set the crowd off and – given their beginnings playing sweaty shows in their home studio in south London – it is hard to imagine them playing a venue of any greater size and having the same connection.
That is not a worry for now, though. Let's allow Palma Violets to lap up their immanent sweet success.