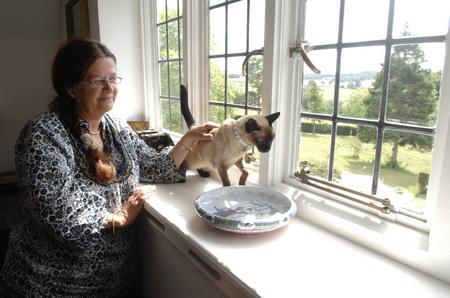 There's love, lust, death and donkeys as opera producer extraordinaire Ellen Kent brings two shows to the county.
The heat and passion of the Mediterranean make for a steamy atmosphere in Ellen Kent's new productions of Carmen and Tosca.
After two successful tours of Madama Butterfly and La Traviata, the award-winning opera producer has included an Andalucian stallion, rescue donkeys and choir boys in her new shows.
In many ways this 74-date tour is a trip down memory lane for Ellen, who grew up in the beautiful surroundings of Andalucia in Spain before she moved to Whitstable. She now lives in Barham, near Canterbury.
"I'm starting from scratch with Carmen," said Ellen who has been packing audiences in for over 20 years. "There will be new sets influenced by the wonderful paintings of Goya and reflecting the architecture of Seville with its balconies, orange trees, fountains and flowers.
"It's all set against the backdrop of the bullring. It will look magnificent."
Carmen tells the story of soldier Don Jose, whose downfall begins when he is seduced by the eponymous fiery, beautiful and passionate gypsy. He abandons his childhood sweetheart and military career but loses Carmen to the glamorous bullfighter Escamillo.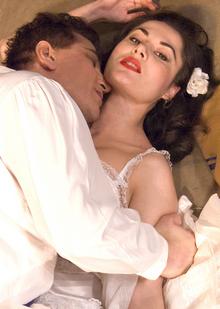 The production will also welcome an addition to the cast. Violet the donkey will take a break from her home near Crawley to tread the boards. Ellen said: "Incorporating a donkey into the production lends it a real taste of Spain. My mother used to run the equivalent of the RSPCA in Spain when I was growing up and the farm was full of donkeys, dogs and cats. We used to travel miles across the countryside to festivals when they were planning to sacrifice a donkey. We'd buy the donkey off them and run – often chased by villagers. There was never a dull moment.
"It's a tribute to her really, that I use donkeys in the show – she would have been delighted and the audience always love it."
A collection on the night will raise money for the Donkey Breed Society, which promotes donkey welfare.
The other production on the tour, Puccini's Tosca is no less violent than Carmen, with torture, murder and suicide alongside some of opera's best-known music.
Set in Rome, it follows opera diva Floria Tosca, who fears for the fidelity of her lover Mario, only to discover that it is the Baron Scarpia's lust for her that endangers that love.
A complex agreement of bargains and bluffs follow, to the detriment of all, with a tragic ending. Ellen said: "These are powerful, epic operas with heartbreaking stories of love and loss. The costumes are fabulous and the sets will transport you to Europe."
See Carmen at Dartford's Orchard Theatre on Sunday, February 10. Tickets £25.50 to £33.50. Box office 01322 220000. Tosca is at Tunbridge Wells' Assembly Hall Theatre on Tuesday, February 12, with Carmen on Wednesday, February 13. Tickets £24 to £35. Box office 01892 530613. Carmen is sung in French and Tosca in Italian – both are shown with English surtitles.