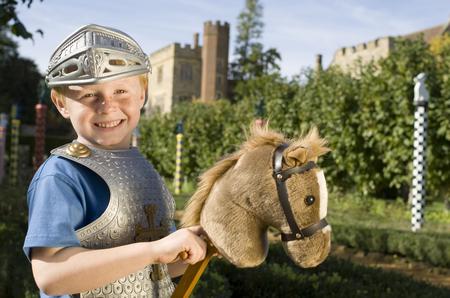 Picture it – chugging along the old colliery line on the East Kent Railway or exploring Terlingham Vineyard. Perhaps you'd rather soak up the history in Gravesend's Old Town Hall or catch a wave at the Joss Bay Surf School.
These are some of the new experiences which have signed up to My Kent Big Weekend. On Saturday and Sunday, March 23 and 24, families can use thousands of free tickets to the county's attractions, hidden treasures and visitor destinations. More than 100 venues have signed up for 2013.
In total, 17,000 free tickets will be up for grabs in an online ballot, which goes live on Monday, January 28. The website will stay open for applications until midnight on Monday, February 18. Two free tickets can be applied for per Kent household.
England's two oldest cathedrals, theme parks, golf links, bush craft and art courses are among the many destinations opening their doors, as well as castles, vineyards, wildlife parks and riverboat tours.
In its seventh year, the event has inspired other counties to run similar weekends.
Chief executive of organisers Visit Kent, Sandra Matthews-Marsh, said: "It is all about celebrating the variety of attractions and hidden gems which make our county such a popular destination for day visits and short breaks. These attractions and the sporting and creative activities available, entertain our visitors but they also add to our quality of life as Kent residents.
"My Kent Big Weekend gives us all an opportunity to get out and about and discover new days out and entertainment on our doorstep – then we are able to recommend those experiences to our friends and families."
To apply for tickets visit
www.mykentbigweekend.co.uk