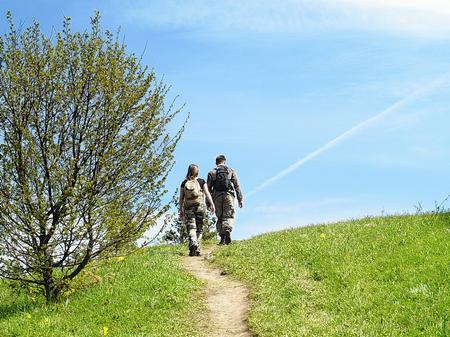 As he prepares to lead the first of a new series of walks around Kent – in partnership with What's On – Geoff Rambler explains why you should swap your trainers for boots this year.
Forget expensive gym clubs that pound your ears with loud music as you pound your body to submission. Get out into the fresh air to improve your health and sense of well-being. All you need is a sturdy pair of walking shoes or boots and some waterproofs.
Pack a flask as well as there is nothing better than supping a hot drink, sitting on a log and enjoying the sights and sounds of the Kent countryside.
Join a walking group if you're not confident about going out on your own. You will be relieved of the anxiety of getting lost and will meet up with like minded people.
Do not fear if you do not have a partner to go trekking with either. In my experience, the majority of people on the walks I've led are single and its not long before the air is buzzing with conversation.
Walking also brings considerable health benefits. Research has found that activity can reduce cholesterol and improve brain functioning. Scans of walkers show that the memory part of the brain can be as much as two years younger than a more sedentary person.
Walking can help you lose weight too.
As a rough rule of thumb, to lose a pound of fat you need to burn off 3,500 calories. As walking a mile roughly burns 100 calories, a five mile walk – which most people can undertake – makes a useful contribution to achieving a weight target.
Walking is also a great stress buster. During my working career, I had a number of stressful periods. Although it took considerable effort to get away from my desk, I invariably returned home feeling better after a walk, with my thoughts in better order.
So, if there is such a thing as a wonder-drug, I would suggest walking is it.
Walking with a group helps us connect with others and beats loneliness.
Physically it brings many health benefits and it can improve memory and help you cope with stressful situations.
Can you imagine how much a pill that can do all that would cost?
That's the thing. Walking is free.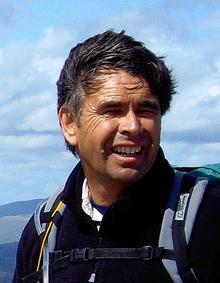 You can follow in Geoff's footsteps
Geoff Rambler is, in fact, Geoff Ettridge but as a walking leader, his nickname stuck.
Geoff has led walks for more than 10 years and introduced a series of special interest walks for the KM Group last year, to commemorate the Queen's Diamond Jubilee and the 200th anniversary of Charles Dickens' birth.
He now also leads walks for the National Trust around Knole Park.
Last year Geoff published Heroic Yomps, a book of walks that link more than 20 Shepherd Neame pubs.
Using more than 100 miles of footpaths between Rochester and Faversham, all proceeds go to the charity Combat Stress, which supports military personnel who have experienced psychological problems as a consequence of their service.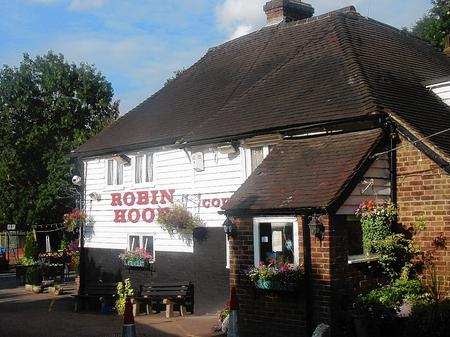 THIS WEEKEND'S WHAT'S ON READER WALK
Five-mile circular trek from the Robin Hood pub, Common Lane, Blue Bell Hill.
Saturday, February 2, 10am.
The walk includes great views of the Medway Valley, a visit to a Bronze Age bell barrow and the opportunity to hear something about what made Medway Mud so valuable. Hear how the River Medway may have been the forerunner of Heathrow. Meet in the car park of the Robin Hood pub (TQ734 628/ME5 9RJ).
The walk is free but a collection will be held at the end for the Kent Air Ambulance.
2013 WHAT'S ON WALKS DIARY
All What's On readers are invited to come along and join Geoff for his guided walk. There will be more info on each walk closer to the event in What's On and at www.kentonline.co.uk/whatson
FAVERSHAM Saturday, March 16.
Six miles. Lewson Street to Painters Forstal
HOO Saturday, April 27
Six and a half miles. St Mary Hoo out to Egypt Bay
ADDINGTON Saturday, June 1
Three and a quarter miles. From Addington, near West Malling, taking in three neolithic barrows
BLUE BELL HILL, Saturday, July 6
Four and a half miles. Blue Bell Hill taking in another three neolithic sites
FARNIGHAM Saturday, August 24
Six and three quarter miles. Farningham and South Darenth
STODMARSH Saturday, September 28
Seven and a quarter miles. Stodmarsh Nature Reserve to Wickhambreaux