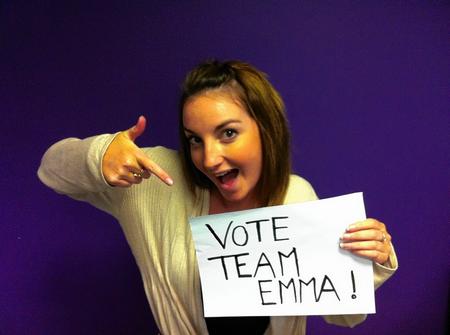 with kmfm Breakfast DJ Emma Saint
How cold was it at the weekend? Don't get me wrong, I love this time of year but it's so hard to get out of bed.
When I was a kid getting ready for school on a really cold day, I would drag my school clothes under the duvet so I could get dressed in the warm. It's been so cold that I decided to do the same last week – but it didn't quite go according to plan. Yes, yes, I know I really should grow up but it was freezing out there! Anyway, what I didn't realise was that I had actually put my top on the wrong way and inside out.
The worst thing was that I didn't even notice until Rob Wills (the funny bloke I do kmfm Breakfast with) pointed it out. Note to Self: You are now an adult, and probably should stop getting dressed in the dark under the duvet like you did when you were 10.
This week on Kmfm Breakfast you may have heard us talking about the famous Kent Sound. If you haven't heard it before, then where have you been? Let me paint the picture to give you an idea on what you've been missing out on. Imagine yourself driving along and suddenly hearing a very familiar sound – a random sound that's been recorded somewhere in Kent. Next, you pull over, call the station and tell one of us what you think the sound is and where its from. Then picture yourself hearing the words... YOU'VE WON.
Wait, this picture gets better. The next thing you know, you're rolling around in £50 notes jumping up and down and booking a holiday to somewhere hot and sunny! That could be you. We play the Kent Sound every morning on the Breakfast Show and right through the day until 7pm. With every incorrect answer we put another £15 into the prize pot so make sure you're tuning in!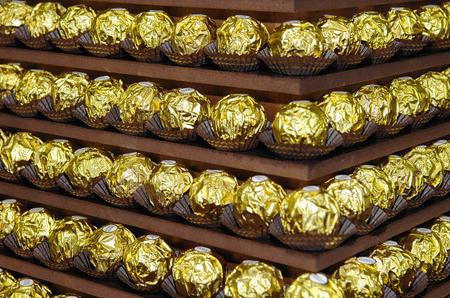 Last week I told you how I was trying to be good thanks to my healthy eating and fitness plan. Well, that was last week. I think it's safe to say the plan has completely gone out of the window. I did try but I just love food too much. What makes matters even worse is I am constantly made to eat more! That's right MADE to eat.
That's my excuse (or just me making myself feel better). If you have been listening to the show you will have heard Team Rob versus Team Emma. We are so competitive, we thought that we would fight out our differences in a bit of a battle of the sexes. Last week we asked you to vote on who you thought would win the Ferrero Rocher Challenge.
In 2009 Britain's Got Talent, there was a guy who wanted to beat the world record for eating as many Ferrero Rochers as he could in just one minute. When he performed in front of the BGT judges five years ago the world record was eight. Unfortunately, the pressure was too much and he only managed four.
It's safe to say Simon Cowell was not impressed and TV viewers across the land sat at home thinking 'I can do better than that'.
Thank you for everyone who voted for me to win. I have to admit it was harder than I thought. If you missed the show, check out the video on our Facebook page and find out who won. Go to Facebook/kmfmofficial and vote on this week's challenge and you could get your hands on some super prizes! Good luck!