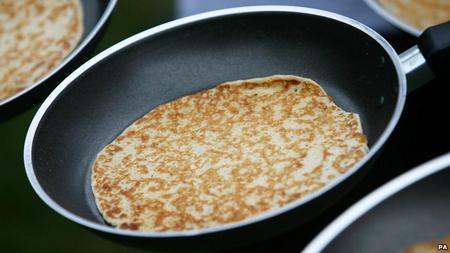 with kmfm Breakfast DJ Emma Saint

Wow! I can't believe it is already February. I think I blinked and January was already gone.
The best thing about February is there is always lots going on! If you've been listening to the kmfm Breakfast show, you may have heard Rob Wills and myself giving away tickets to one of the most exciting music events of the year: The Brit Awards.
It pains me to say it but over the years, I have worked on various radio stations and given away hundreds of tickets to lucky listeners but I have never been invited.
Well done to everyone who managed to win on either the Breakfast Show or on Andy Walker's show at Drivetime. You are going to have an amazing night. My money is on Emeli Sande walking away with more than one award.
Another great thing about February is the great Pancake Day, better known as Shrove Tuesday. I'm not going to lie: my pancakes don't always go to plan but I always give it a go!
Along with that, it is also Valentine's Day and all this week on kmfm Breakfast we are giving you the chance to win with P&O Ferries, when we play Perfect Partners.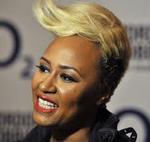 If you are someone who needs a little help when it comes to sorting out Valentine's Day, do not despair. You could be winning a romantic weekend in Bruges in Belgium. All you need to do is answer a simple question about your other half. If the answers match, you could be winning a horse and carriage ride around the beautiful city of Bruges, a boat tour around the tree-lined canals and staying in a fantastic four-star hotel. Make sure you're listening every morning Monday to Friday from 5.30am to 9am for more details.
I'm not a really bad person but sometimes I do like to get my own back on people. If you missed me talking about this on the Breakfast Show then you wouldn't have heard me talk about the man who thought his girlfriend was cheating on him, so to get his own back, he decided to shave her dog.
However, this was not just any old dog, this was her prize pet who she was planning on entering into the famous Crufts. As you can imagine she was very upset and the man was fined £2,000.
It got us thinking about when we have got our own back on someone. I shocked a few of you when I told you about a very nasty former boss. He was the type of man who would go out of his way to make you feel like complete rubbish. I think he secretly smiled every time he insulted me.
One day he made me cry and I thought, 'right, I have had enough'! So I went home and bought some laxatives. The next day I offered to make the coffee in the morning and, well, I don't need to tell you the rest. I know, I know – you are thinking that was really mean but, honestly, he deserved it.
It turns out, I'm not the only one. Thanks to Clare who messaged us on Facebook to tell us about the time she split up with her ex. Before she moved out she filled the curtain poles with seafood. That house must have smelt rotten.
If you haven't checked out our Facebook page yet, where have you been? You can check out all the latest Team Rob vs Team Emma challenges, get your hands on loads of cool prizes and, ladies, if you haven't seen it already, the Diet Coke hunk is backand he's better than ever.
The new Diet Coke advert isn't being released on our TV screens until March but it has been previewed on Facebook and on a lunch break, it is definitely worth a watch. Go to facebook.com/kmfmofficial
Wake up with Rob and Emma on kmfm, weekdays from 5.30am