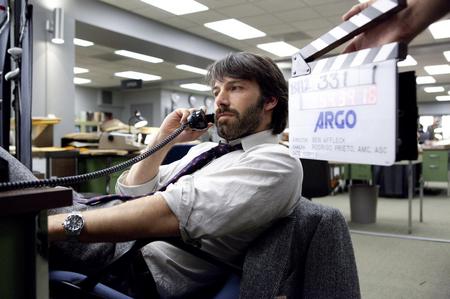 MY MOVIE WEEK with Mike Shaw
The 2013 Oscars take place on Sunday, February 24. Among the various contenders, there are some clear favourites, but like every year, the Academy has made some shocking omissions. Here are some of this year's more glaring examples...
Best Picture: Moonrise Kingdom
A handful of truly great films have made the Best Picture category one of the more solid lists this year, but there are still some gems that deserve recognition. Not least of these is Wes Anderson's Moonrise Kingdom. A whimsical story, smart directing, beautiful cinematography, clever scripting and masterful performances made this film one of the best of 2012 and an all-rounder ripe for nomination. Sadly, the Academy disagreed.
Best Director: Ben Affleck, Argo
Argo was one of the best films of the last 12 months, largely because of the brilliant, measured directing of Ben Affleck. I'm honestly baffled by Affleck being missed off the list. Too famous? Too young? Whatever it is, it's not a good enough reason for not acknowledging his excellent work on the film. Let's also add to this list Kathryn Bigelow for Zero Dark Thirty, and Tom Hooper for his superb vision on Les Miserables – far, far superior to the directorial job that won him an Oscar in 2011, The King's Speech. Oh, and Tarantino for Django Unchained. Wow, this category is just a mess.
Best Actor: John Hawkes, The Sessions
A quadriplegic man looking for sex. That's definitely an easier role to play than Bradley Cooper struggling with the tough job of being Bradley Cooper. That'll be why John Hawkes was overlooked for his performance in The Sessions, and why Bradley Cooper was lauded by the Academy for the brave decision to play Bradley Cooper. Hawkes' co-star Helen Hunt picked up a nomination for her less-demanding role, but that's to be expected – she's an older woman who took her clothes off on camera – that, my friends, is "real" acting. But Hawkes? He's just playing a part one hundred million miles from his own life. I wouldn't blame the Academy if on Oscar night they invited him up on stage just so Jack Nicholson can throw rocks at him. The loser.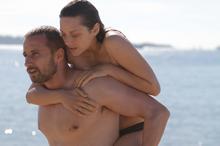 Best Actress: Marion Cotillard, Rust and Bone
Last year Marion Cotillard was ignored for her delightful performance in Woody Allen's Midnight in Paris, and this year she's been overlooked again. In Rust and Bone, Cotillard plays an amputee, ex-killer whale trainer (yes, really) with an intense, uncomfortable realism, that in any other year would have seen her as a dead cert. However, Rust and Bone is in French, and there is already one foreign film up for the main awards (Amour, and its lead actress Emmanuelle Riva) – and God knows the closed-minded fools who make up the Academy and the cow people watching at home won't stand for more than one of those damn movie films with folks that talk all funny like.
Best Supporting Actor: Leonardo DiCaprio, Django Unchained
If Christoph Waltz didn't get a nomination for his incredible turn in Django Unchained, this column would just be a photocopy of my screaming face, but he did, so instead I'll have to settle for a more sedate written complaint about DiCaprio not getting a nod too.
His performance as a slimy, hard-nosed slave owner in Tarantino's revenge film, was a perfect counterpoint to Waltz's sublime characterisation of mild-mannered bounty-hunter Dr King Schultz. But, y'know, the Academy had to make room for Alan Arkin in Argo – perhaps the laziest nomination in recent memory.
Best Supporting Actress: Nicole Kidman, The Paperboy
In The Paperboy, Nicole Kidman lets rip with a torrent of hot wee-wee all over the weirdly smooth manbot Zac Efron. That should have been a nomination right there.
Tell us what you think by emailing whatsoneditor@thekmgroup.co.uk