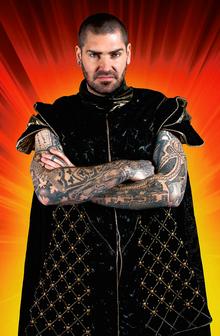 Boyzone's Shane Lynch is heading to Kent to play Abanazar in Aladdin. Chris Price caught up for a chat.
Panto-goers at Sevenoaks' cosy and traditional Stag Theatre can look forward to something extra this year, in the muscle-bound shape of Boyzone hunk Shane Lynch.
But international star Shane revealed that his first rehearsals at the theatre with actors including Kent stalwart thespian Tony Haygarth really cut him down to size – and left him feeling a bit embarrassed.
Shane, 36, said: "I'm kind of used to cruising through it all, book in hand until the last day, but everybody's very professional and off-book on this stage!
"Everyone had been studying in the weeks up to this first rehearsal and I was the only one on stage with a book in my hand, so shame on me."
After seven previous pantos in the role of prince, he described taking the role of the baddie, Abanazar, as a "career change".
"Playing the prince got very monotonous. I'd had enough and I needed a new direction. This is more challenging and more involved in terms of time on stage. I'm looking forward to it. I thought it was time for a career change, you know."
After his panto run, Boyzone are set to record a new album marking their 20th anniversary, with a tour planned for 2013. The 20-track album will include 10 new songs and 10 remixes of songs from the past.
"It doesn't feel like 20 years for us boys," Shane said. "Although it is a long time in the industry, it has gone relatively fast.
"When we see each other again it is almost like we slip into another language together, because we are so close. That is why it hasn't changed."
The announcement of the planned album and tour is further proof that the four remaining members of the Irish act – founded by X Factor judge Louis Walsh – are tighter than ever after the success of their Brother tour and album in 2010, which paid tribute to fifth member Stephen Gately who died in Majorca in 2009.
Shane said: "It is something we contemplated not doing but are delighted we did. When we were all apart, that was when Stephen was most distant. But when we are together, our memories are so tight he comes alive, because we are constantly speaking about him and remembering what it was like to have him there.
"That's why we're delighted to do the tour. It's like he's there when we are together."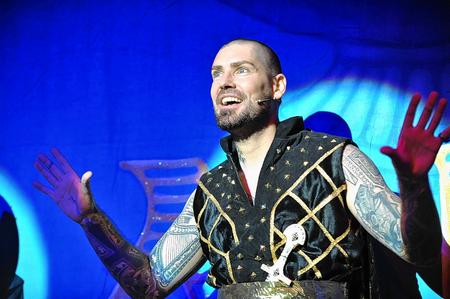 Did you know...
In Shane Lynch's other great passion, motorsport, he is set to enter his seventh season of drift racing and is ranked fifth in Europe.
Shane has risen through the ranks in motorsport, but Kent was the scene of sporting heartbreak for him.
He came within a few laps of winning the 2003 British GT Championship at the last race of the season at Brands Hatch, but crashed into a spinning backmarker he was lapping, which cost him his chance at the title.
In 2007, he made the move into drifting as it emerged as a new motorsport.
Shane said: "It is the extreme of motorsport and that is what tickles me. I like extreme sport.
"Motorsport is on the edge and this is past the edge. It's wild."
Aladdin, starring Shane Lynch, Tony Haygarth and Andrew Stone, runs at Sevenoaks' Stag Theatre from Saturday, December 8 to Sunday, January 6. Tickets £17. Box office 01732 450175.