Nepalese and Indian Restaurant Ashford
Everest Inn Ashford is a restaurant based in Ashford, Kent. The restaurant has an excellent reputation for serving the best Indian food and also the best Nepalese food in Ashford. Everest Inn Ashford has been given many awards over a number of years for being an excellent restaurant serving quality to all of its customers.
So if you are looking to dining out in a spacious restaurant which prides itself on high quality food and service to match then visit Everest Inn Ashford for a great experience. We have some favorite dishes which have unique flavors such as our Chilli Chicken with its balanced spices and herbs, a great way to start your dining experience. There are also some of our Nepalese dishes such as Machha Modi Khola which is a marinated white fish cooked with special Nepalese spices and fresh herbs and a touch of yogurt, a superb authentic Nepalese dish.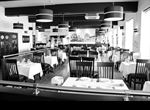 We offer an online ordering food system for all of our customers so you they can order food online and have it delivered to your door step. Please check if we deliver to your post code and if you have any issues please do contact us as we are more than happy to help.

Everest Inn Group of restaurants have won many awards for service, excellent cuisine and other food related awards. Everest Inn Ashford has been voted as one of the best restaurants in Kent as we stand well within the top 10 restaurants in Ashford based on Trip Advisor and we have again been awarded the Certificate of Excellence.

You can also book the restaurant for other events including weddings, business functions and private parties, please contact us for further information and we will be happy to help in any way we can.

We also have vegan and vegetarian options
Monday to Friday
Lunch: 12:00pm - 2:30pm
Dinner: 5:30pm - 10:30pm

All Day
12:00pm - 10:30pm (Saturday & Sunday)
Last orders half an hour before closing time
Telephone:01233 643643