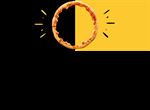 Based in Ashford, Kent, ON PIZZA is a fast food restaurant with a difference, offering take-out, collection and convenient local delivery to Ashford. Customers can discover a comprehensive selection of pizzas – with everything from grab and go slices through to a whopping 20-inch feast available – alongside craft sodas, coffee and locally-sourced ice-creams.
ON PIZZA's menu has been developed to cater to all tastes, preferences and dietary requirements. It features classic Italian favourites as well as adventurous new flavour combinations, whether you're looking for something supremely meaty, vegan-friendly, spicy or mild. All pizzas are expertly made using trusted cooking methods and fresh, high-quality ingredients sourced from Kent. Over the past year, the passionate chefs have tried and tested over 100 different variations, and this has resulted in a special variety of ingredients, toppings, pizza dough and drizzles that, when combined, deliver great texture, flavour and taste sensations.
ON PIZZA seeks to offer the best in local hospitality. Four years ago, its founders relocated from London to Ashford and went on to open the doors to the pizzeria at the popular County Square shopping centre, which attracts visitors from all over the UK. Ever since, the brand has played an active role in the local community – working with local suppliers, charities and food banks, and forming lasting relationships with like-minded businesses. The team boast over 15 years' experience in the restaurant trade, which has taught them a thing or two about what customers want – superior quality, warm, efficient service and, above all, a pizza place that really cares!
To order online, visit https://www.onpizza.co.uk/menu.
Cocoloco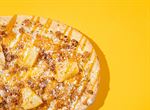 Viva Las Vegans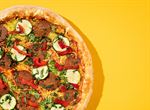 Kalamata Dave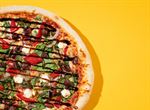 Pit Boss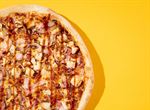 Opening Hours
Monday to Thursday 10 am to 10 pm
Friday and Saturday 10 am to 11 pm
Sunday 11 am to 10 pm
Collection available until 5.45 pm