Catering business for all bakery requirements across the South East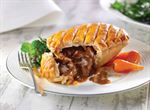 For exceptional food service distribution and bakery goods, look no further than Bradleys Foods in Ashford. Regarded as one of the best independent catering businesses providing excellent service to other independent businesses across the South East, their top quality products have earned them the reputation to work alongside other food giants such as Premier Foods, Nestle and Unilever. Bradleys are available to cater for all of your bakery requirements, including the essential base ingredients, right through to specialist items. They also provide ready-to-bake and ready-to-use products as well as now vegan pies and sausages rolls. Bradleys Foods are continuously expanding their operations and now procure all of their produce from local, Kentish suppliers. Some of that local produce includes sliced meats, sandwich fillings, fresh or boiled eggs, dairy products and their herbs, spices and pie fillings.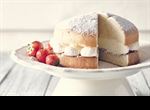 Food service distribution company using local produce from Kent
Bradleys Foods describe their drive as setting them apart from their competitors. They also pride themselves on their wanting to support other local businesses in and around Kent, and to solely source as much local produce as possible. These include the infamous Korker Sausages, Kentish Mayde pies and puddings. Bradleys Foods core services is simply to provide businesses with all their baking and food services requirements, with only the very best quality ingredients. They have supplied schools, colleges and universities for many years, as well as working with the highest regarded food service producers. They also serve healthcare friendly products. Their client base is vast and varied, meaning that they have experience in a wide number of industries.