Kent's natural dog wellbeing online shop
House 4 Hounds is an online pet supplies store dedicated to promoting healthy and happy dogs. Offering a wide range of products and services, embracing our four-legged friends' general health, diet and desire to play, the business prides itself on a caring, quality and ethical approach.
Devoted dog owners across Kent and beyond can browse House 4 Hound's selection of Dog's Delicacy treats and chews via the state-of-the-art web shop. Chewing is highly beneficial to puppies and dogs of all ages; it allows them to exercise their natural instincts, strengthens jaw muscles, provides great mental stimulation, reduces boredom and anxiety and keeps their mouths clean and healthy.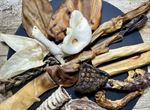 All options, which are 100% natural and free of rawhide, harmful chemicals, additives and preservatives, have been carefully sourced to guarantee the best of the best. They are low in fat; grain and gluten-free; rich in vitamins and minerals; contain pure meat or fish; and are made with sustainable production methods that preserve goodness and flavour. From Premium Pigs Ears, Fish Cubes and Puffed Chicken Feet to Goat Tripe and Oxtails, the possibilities are endless and all products are either air-dried or very gently cooked to ensure a long-lasting, easily digestible and tasty choice.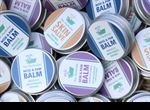 House 4 Hounds always has your dog's best interests at heart. Understanding the importance of effective canine dental care, the business actively promotes a silent and vibrationless electric toothbrush for dogs, the Emmi-Pet ultrasonic toothbrush, and makes a range of natural, vegan balms for sensitive paws, noses and skin. What's more, an array of plush, eco-friendly dog toys are also fully stocked to keep your pet entertained during playtime.
House 4 Hounds continues to grow and evolve its range to ensure your beloved pet has everything he or she needs for a content, fulfilled life. Subscribe today to design your own bespoke bundle and receive special offers and benefits.