Welcome to Wingham Wildlife Park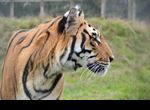 Wingham Wildlife Park is Kent's fastest growing zoo. It opened in 1986 as Wingham Bird Park but since being taken over by new owners in 2008 and changing name, the park has grown to accommodate a huge variety of animals including big cats, reptiles, and meerkats. Wingham Wildlife Park offers an exciting day out for families, couples and groups, just a stone's throw from the cathedral city of Canterbury. In the last 18 months we have majorly invested in the park to enhance the visitor experience. We are family-owned and all the profits are invested back into the Park.
Fun Day Out in Kent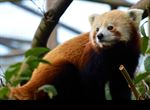 At Wingham Wildlife Park, we have the largest number of species of animals and birds out of all the wildlife parks in Kent. When you come to the park you can find monkeys, lions, tigers, wolves, penguins, flamingos and much more. Even if it's raining there is plenty to see and do at this zoo in Kent. We've an indoor Reptile House and Pet Village, Tropical House with bats and butterflies, and our new indoor soft play area, which boasts a huge 3,300 square feet of fun over 3 levels! Outdoors, there's a large children's play area, mini diggers and go-karts to keep the kids busy.
More to Offer at Wingham Wildlife Park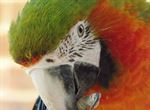 Visitors to Wingham Wildlife Park can purchase one day tickets or season tickets that allow them to come as often as they please throughout the year. We also offer a range of animal experiences, which give you the opportunity to get up close and personal with the animals. These experiences make wonderful gifts.
Only at Wingham Wildlife Park will you find more species of animal than in any other zoo in Kent. It is also the only destination in Europe that you can see Little Red Flying Foxes and Spix's Night Monkeys. We are also home to the UK's only Gray's Monitors as well as Kent's only Penguins and Mandrills. You might even see us walking the Penguins!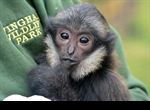 Added to the experience of seeing these wonderful species of mammals, reptiles and birds, visitors can expand their minds by attending one of many talks given by our professional keepers on a daily basis. These talks give you everything you need to know about the wonderful residents of Wingham Wildlife Park. From Red Panda's to Wolfs and Penguins to Tigers, learn about their feeding habits, and what makes them happy.
Meet Troy and Blade
Here is a sneek peek of our fabulous Tiger's Troy and Blade celebrating their birthday with us!
Opening Hours and Travel Information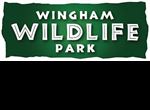 Wingham Wildlife Park is on the A257 between Canterbury and Sandwich. We have a large car park.