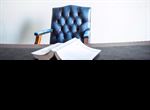 Based in Canterbury, Kent, Carpe Diem is an independent paralegal law firm specialising in family law, employment law, will and legal letter drafting, probate and housing law. The company, founded in 2016 by lawyer Maria Elena, sets out to help people face and resolve all their legal problems quickly and conveniently.
Carpe Diem's team of experienced, qualified paralegals deliver personalised support and consultancy, taking every client's unique case and needs into consideration. They provide expert advice and assistance in various fields, from family law, divorce and children matter to employment law, lasting of attorney, will drafting and housing matter, including landlord, tenant and neighbour's dispute. The professionals take great pride in the timely, flexible and high-quality nature of their services and go above and beyond to guarantee 100% customer satisfaction.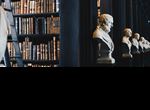 As an organisation, Carpe Diem is celebrated for its precision and expertise in all legal matters. The team understand how challenging will drafting, a divorce procedure or a dispute with a landlord or tenant can be, and are dedicated to helping you get through the process and achieve the best possible outcome. Carpe Diem are paralegals you can trust – aside from being honest, attentive and highly skilled, they are extremely passionate and committed.
When it comes to fees, Carpe Diem is transparent and competitive. The team offers a free, 30-minute initial consultation, and once an approach has been agreed upon, a cost estimate will be provided. As the case progresses, clients are formally updated on all costs (both incurred and anticipated) on a monthly basis, and flexible, bespoke payment plans can be explored.
The law firm's offices are accessibly located on Castle Street, in the centre of Canterbury. Alongside face-to-face consultation, Carpe Diem also supplies remote, online services, which cover the entirety of Kent and beyond. Wherever you are, Carpe Diem is here to listen and here to help.