Local Mobile Phone Shop in Canterbury, Kent
With over 12 years of experience, the team at Mega-Fone are masters of the mobile phone and electronics industry. Our small but dedicated team strive to deliver only high-quality, reliable, affordable and honest services which is why we pride ourselves on providing a fast turn around for all of our customers. We offer a range of services including tablet and computer repair but specialising in mobile phone screen repair. Following our many years of experience, we have repaired a large collection of makes and models and have an extensive know-how when it comes to most electronics.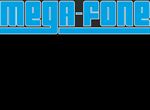 Mega-Fone in Canterbury, Kent
Located on Canterbury high street, opposite Third Eye, Mega-Fone is ideal for a range of electronic repair solutions. As part of our extensive high-quality services, we offer a 6-month warranty to ensure that you aren't left with any faults caused by the manufacturer. Thanks to our fast-turnaround for most repairs, many of our customers' devices are repaired within an hour of entering the shop. Unlike many other electronic repair shops, all repairs are done in-store without sending off devices to any third parties. As a result of this, we can offer efficient same day service. We don't charge our customers a penny to look at their devices and are happy to give a free repair quote.

With our recent change in ownership, there's never been a better time to visit Mega-Fone! For further information check out our website, Facebook or contact us.