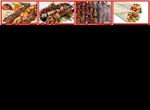 Planet Pizza and Chicken is Chatham's ultimate fast food service, boasting an all-inclusive offering of pizzas, burgers, grilled and fried chicken, fries and much, much more. The team are passionate about providing the people of Medway in Kent with delicious, high-quality dishes at affordable prices. Everything centres around great flavour, which is achieved by using the finest fresh ingredients alongside state-of-the-art cooking techniques.
The wide-ranging menu is available to explore online. It has been developed to cater to all different tastes, so whether you are looking for a tried and tested Italian classic or something unique that packs a punch, the choices are infinite. Pizzas come in 7, 10, 12, 15 and 18-inch sizes and include the likes of Margherita, Vegetarian Hot, Ham & Mushroom, Pepperoni Plus and Meat Feast. There's also a Free Choice option, which allows customers to create a pizza from scratch using any 4 toppings.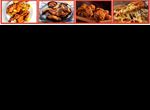 If you don't fancy a pizza, rest assured that Planet Pizza and Chicken also serves a fantastic selection of burgers and every kind of chicken you could imagine – peri peri, succulent pieces and spicy wings – in a variety of different sizes and meal formats. Customers can indulge in a range of complementary sides, including garlic bread, cheesy chips, curly fries, wedges, nachos, onion rings and corn on the cob, and wash the meal down with a refreshing soft drink. All food items are prepared to the highest standards. If you have an allergy or dietary requirement, contact the team directly and they will provide all the most up-to-date information.
Planet Pizza and Chicken operates a fast and efficient collection and delivery service. The process is as straightforward and accessible as possible. Simply pick your dishes, pay online and receive your food in a flash and have it brought straight to your door. Keep up to date on all the latest deals and specials by following Planet Pizza and Chicken on Facebook!