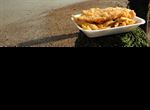 Fish and Chips Restaurant in Kent
Established in 1966, we have over 50 years of knowledge and experience when it comes to fish and chips! With branches all over the UK, our popular location in Folkestone was opened in 1982 and has continued to go from strength to strength ever since. We pride ourselves on offering amazing customer service and quality cooked food, following just what Papa Adamos envisioned. Papa Adamos was a priest in a small village in Cyprus who had a passion for fishing to provide meals for his own family. After moving to the UK it's no wonder he fell in love with our traditional food!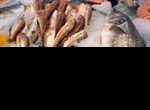 Papas Fish and Chips in Folkestone
Here at Papas Fish and Chips we only use the freshest of ingredients, which have been locally selected and carefully hand picked. These are then cooked in our special secret batter recipe, which is truly delicious! With Cod, Haddock, Plaice, Rock or Skate all available to choose from, we never scrimp on quality. Our potatoes are also specially selected to match our very high standards. We provide takeaway and dining in options, so you can enjoy the best local fish and chips no matter what the occasion!
Located in Folkestone's Sandgate Road we are less than a five minute walk from the town centre and provide an excellent variety of tasty food, so whether you're visiting the area or live locally, why not call us today and try the best fish and chips in Folkestone!