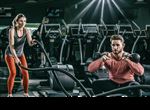 Bannatyne Health Club Folkestone is more than just a gym; it is a home for wellness, with state-of-the-art fitness facilities, a luxury pool and a cafe/bar all under one roof. The outlet has recently introduced some exciting technological upgrades, including new, cutting-edge equipment and functional training, to ensure it remains on the brink of innovation whilst catering to customers of all ages and abilities.
At Bannatyne Health Club Folkestone, there's something for everyone to enjoy. The gym floors feature a mix of classic and ultra-modern equipment, from Technogym treadmills and plate-loaded resistance machines to the brand new Technogym SKILLROW, SKILLMILL and Wattbikes. Those looking for a new, inspiring way to train can discover the interactive Technogym Omnia 8 classes, which cover all aspects of training, including strength, endurance, flexibility, coordination and speed.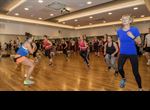 Included in the Bannatyne Health Club Folkestone membership is unlimited use of a 20m heated swimming pool and indulgent spa amenities. Whether you're after an energising swim or refreshing post-workout dip, a detoxifying steam or a relaxing sauna session, the facilities will not disappoint. What's more, the on-site Cafe Bars serve Starbucks, delicious nutritional meals, protein products and everything in between - making it a perfect spot to refuel or socialise with friends.
To enhance the experience even further and provide a seamless customer journey, the health club operates a new wristband system called B:360. With a B:360 wristband, members can conveniently access the health club facilities, use the lockers, engage with MyWellness and enjoy the simplicity of contactless payment. To boot, the Bannatyne App, available on Apple and Android devices, has been designed to help members boost their fitness training by booking classes on the go, monitoring biometrics, tracking exercise routines and viewing personal records.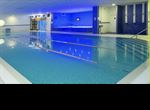 On joining Bannatyne Health Club Folkestone, every member receives a complimentary lifestyle evaluation health check. From the results, you will receive a personalised gym programme, followed by complimentary reviews every four to six weeks. Taster days are available for new members. Contact the team to find out more!