Kent's Local Business Directories
0
Home > Herne Bay > Motors General > JT Motors
JT Motors, Herne Bay
Same day service and payment for scrap car collection and disposal in Kent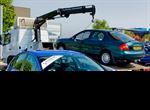 Offering great prices and same day payment, JT Motors is a family business based in Herne Bay collecting scrap vehicles regardless of their condition. If you have a car, van, truck or even a caravan and not needed anymore, then JT Motors is on hand to take it off you with cash awaiting. JT Motors offers same day service and its experienced team work quickly and efficiently to ensure a smooth transition. If you're unable to deliver a vehicle to JT Motors, then somebody from the company's recovery service will be available to pick it up and deliver it for you free of charge.
Recovery service for scrap cars, trucks, vans and caravans in Herne Bay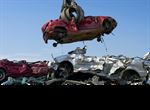 All vehicles are wanted at JT Motors and a company representative will even sign the log book on the spot. JT Motors are licensed waste carriers and are KCC registered. Customer service is paramount at JT Motors which is open seven days a week. The company pride themselves on their reliable, efficient and friendly service. There is also full public liability insurance at JT Motors. Every year in Britain between six and seven million used cars are sold, and two million are scrapped. Call today and let JT Motors know how they can help you.
51.370636991,1.160471548
Contact details

Telephone
01227 749039 / 07799 487097
Website
https://jtmotors.co.uk/
Address
2 Coventry Gardens
Beltinge
Herne Bay
Kent
CT6 6SD