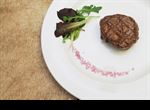 Local Restaurant in Maidstone, Kent
As a charming local restaurant in the Maidstone area, we pride ourselves on our Argentinean cuisine which is inspired by our Buenos Aires roots. Our fresh and natural ingredients are of high-quality, providing our food with flavourful taste. We believe in cooking in the traditional Argentinean fashion, with slow heat to pack as much flavour into our food without risking the burnt taste that the high and fast method of cooking brings. That's why we demonstrate how we cook through our open kitchen, allowing our customers to be a part of this fantastic dining experience.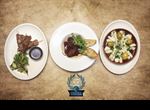 Buenos Aires Nights in Maidstone, Kent
Located on Maidstone High street, opposite the Post Office, we welcome a range of clientele. We specialise in high-quality steaks and wine tasting meals, perfect for casual dining and special occasions. Our contemporary decor and relaxed atmosphere makes a warm and welcoming environment for all diners. Thanks to the high-quality of our ingredients, cuisine and customer service, we have been the proud recipients of two OpenTable Diner's Choice awards and the 2017 LTG European Awards winner.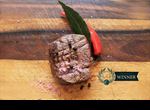 With our wine tasting dinner masterclass and £14.50 2 Course Set Menu, there's never been a better time to visit us. For more information on what we offer have a look at our website, Facebook or contact us on 01622 688 655.