Kent's Local Business Directories
0
Home > Maidstone > Education/Tuition > Child and Baby care > Dawn to Dusk Day Nursery
Dawn to Dusk Day Nursery, Maidstone
Child care from Mondays to Fridays for young children, infants and toddlers in Kent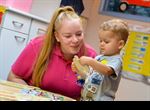 Set in a home from home environment that is caring, educational and fun, Dawn to Dusk Day Nursery is a high quality nursery for children aged between 3 months and 5 years old. Open Mondays to Fridays from 7am to 7pm, 51 weeks of the year, there are also school clubs available. With the ultimate aim to develop each individual child's full potential, Dawn to Dusk Day Nursery is boosted by a team of fully trained staff. From the specially designed Baby Unit to an Early Years Pre-School unit, a key person approach is deployed enabling staff to develop a strong bond with an individual child and their parents.
High quality children's nursery following the EYFS in Maidstone and Swanley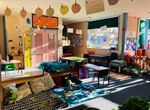 The Early Years Foundation Stage (EYFS) is followed by Dawn to Dusk Day Nursery in both Maidstone and Swanley to ensure that whatever parents choose, they can be confident that their child will receive a quality experience that supports their development and learning. All staff have individual training programmes and are vetted and are subject to DBS checks. Staff regularly attend training courses to maintain their high standards of childcare, keeping up-to-speed with all the latest updates in the childcare industry and legislation. A second Dawn to Dusk Day Nursery is also available in Swanley.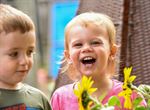 51.298980000,0.443809000
Contact details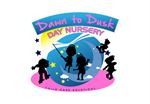 Telephone
01732 848480
Website
https://www.dawntoduskdaynursery.co.uk/
Address
730-732 London Road
Larkfield
Maidstone
Kent
ME20 6BQ