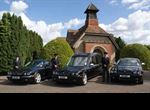 Independent Funeral Services Provider in Maidstone
Established in 1965, A. W. Court Funeral Directors is a privately owned, family run business committed to offering the highest standard of facilities to people in and around the Kent area. In 2001 the business was purchased by West & Coe, a fully independent family owned and managed business that has been serving the community for over a century. We abide by strict codes of practice which help to give our customers confidence that a professional service and approach is guaranteed. A.W. Court are proud to support people during this devastating time, and offer support and advice on everything from funeral vehicles and coffins to memorial services and costs.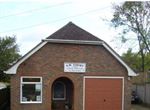 A.W. Court Funeral Directors in Maidstone, Kent
We understand that when people get in touch with us they're experiencing an incredibly difficult time, which is why we're focused on providing help and guidance, as well as attention to detail in all that we offer. We are one of few companies who offer male and female funeral directors, and all of our team are highly experienced. This means that we're able to offer advice on areas such as registering a death, making the best arrangements, options around pre-paid funeral plans, as well as bereavement support for those in need. We believe that we have an important responsibility to people during their time of need, and hold the families in our community at the heart of everything we do.
To find out more about our funeral services, or to discuss your requirements with one of our friendly and respectful team members, please do not hesitate to contact us on 01622 850840. Alternatively, take a look at our website at http://www.awcourt.com/.