Kent's Local Business Directories
0
Home > Maidstone > Wedding Services > Catering Services > The Cornwallis Suite
The Cornwallis Suite, Maidstone
Wedding venue for hire in the heart of Kent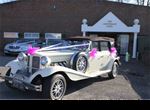 The Cornwallis Suite is the perfect venue for wedding receptions, evenings and ceremonies and is situated close to the town centre of Maidstone. Putting the needs of the customers first, The Cornwallis Suite can offer a wide variety of wedding packages to choose from. Special days like weddings will be tailor-made to meet the satisfaction of the happy couple as well as meet the requirements of a budget. The Cornwallis Suite only holds one wedding per day meaning couples can be guaranteed a personal and attentive service. The venue can also arrange flowers, a photographer and a live band or disco. There is parking for approximately 80 cars, disabled access and free Wi-Fi.
Hosting and catering for corporate events at The Cornwallis Suite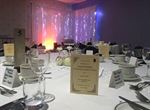 But it's not only about weddings at The Cornwallis Suite. The venue is also on hand to host and even organise a business or a corporate event as well as corporate training and charity events. The venue is large enough to hold up to 150 delegates. Thyme 2 Dine Catering offers a range of menus that will suit any special event (wedding receptions, dinner dances, birthday parties, corporate events, bereavements and wedding anniversaries) and can also be tailored according to budget restraints. The food that is served is home cooked using fresh local seasonal products wherever possible. There is also the option to include a sweet table (which can include following a colour theme or a mix of sweets) or additional decorations such as chair covers, organza sashes, satin or taffeta sashes, a starlight backdrop or an aisle runner.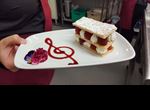 51.262905894,0.515104295
Contact details

Telephone
01622 678 336
Website
https://www.thyme2dine.co.uk/cornwallis-suite/
Address
Maidstone
Courtenay Road
Maidstone
Kent
ME15 6LF