Professional dental care and facial aesthetic treatments in Kent
Fourways Dental Surgery offers professional dental care as well as other treatments in Kent serving a number of areas including Borough Green, Sevenoaks, Tunbridge Wells, East Sussex, Tonbridge, Kings Hill and Dartford. Offering a range of high quality dentistry for both new and existing patients, all treatments, emergency, routine or cosmetic are provided by a team of experienced dental professionals. Registered Nurse Sue Mitchell now offers professional facial aesthetics at the practice including anti-wrinkle treatment. Areas that can be treated include, forehead wrinkles, crow's feet, under-eye lines, frown lines, gummy smile, marionette lines, top of the nose, aw angle (teeth grinding — bruxism) and lipstick lines. Dermal fillers - injectable products either synthetic or natural which are used to help restore volume or fill in various lines around the face - are also available for areas such as naso-labial folds, marionette lines, lips & vermillion borders, smoker's lines, cheeks, mouth corners, tear troughs and chin augmentation.
Looking for an established dental surgery in the Borough Green and Sevenoaks area?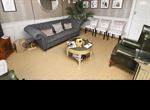 From preventative treatments, including hygienist consultations, to restorative treatments, such as crowns and implants, to cosmetic solutions plus orthodontics and teeth whitening, Fourways Dental Surgery offers clients a comfortable and spacious practice that also knows how to settle the nerves of anxious people. The practice also offers its very own membership plan administered by DPAS which is a great value for money treatment plan. This option allows clients and patients to spread the cost of dental care. The dental surgery was one of the first dental practices to reopen in its area after government lockdown restrictions began to ease and strong Covid-19 measures continue to be in force. The health, safety and care of patients remains a top priority during these difficult times.