Traditional seaside bar and restaurant in Sheerness, Kent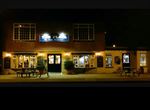 A popular bar and restaurant situated on the seafront at Minster On Sea. The Playa is a traditional family-run business that is friendly and ideal for families. The Playa has an outside bar and BBQ - including a dog garden - as well as a full calendar of regular live music, promotions and different events. The Winter Warmer Menu will run between Mondays and Wednesdays and includes traditional favourites such as homemade pies, casseroles and curries for just £10.95 together with a glass of wine or a pint of beer. The popular Quiz Night is on every Tuesday from 8pm (with a £1 entry fee) while those seeking fish meals can't go wrong with the Fresh Fish Specials from Billingsgate every Friday! Those interested in seeing the Christmas Lunch and Evening Menus can click here.

Fresh fish and chips, fine dining, pub food and Sunday roasts at The Playa in Minster On Sea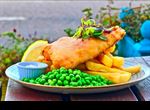 Specialising in locally caught fresh fish, The Playa offers great food, great service, great company and a warm welcome. The kitchen prides itself on our fresh, home cooked food that consist of local high quality produce. The chefs make all meals fresh to order using only the finest ingredients whether it's for Fine Dining, Meat Dishes (homemade burgers and steaks) or Fish Dishes (The famous Playa Beer Battered Cod or Wing of Skate or Seabass). Bookings for the hugely popular Sunday Roasts need to be made a few weeks in advance. Equally popular is the A La Carte menu on Fridays and Saturdays. Call 01795 873059 to book a table for food or to enquire about reserving for a special occasion.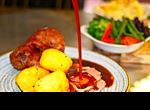 Friendly bar and restaurant in Kent with a dog garden
Whether customers drop in for a drink or a meal, the team at The Playa always aim to uphold high standards of quality service at reasonable prices. Open from 8am to 11pm, The Playa is one of the first buildings ever built along the Leas with a history dating back to 1968 under different names. Today, The Playa is owned by Laura and Neil Moran.