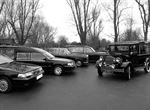 Family-run Funeral Care Provider based in Halfway, Sheerness
Havill Funeral Service Company was established in 2006 by Lee Havill, who has more than 20 years experience in the funeral care industry. Havills was designed to offer traditional family funeral services to the people of the local area, with a complete and unwavering focus on the needs and requirements of the bereaved family. At Havills our aim is to ensure that all elements of the funeral process are provided to the highest possible standards, and our team are committed to offering families the compassion and attention they deserve during this difficult time.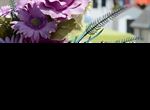 Havill Funeral Service on the Isle of Sheppey
Havill Funeral Service is focused on the local community; as a local funeral provider, owned and run by local people, we are dedicated to offering a funeral care service that is both personal and professional. Servicing the Swale and wider Kent communities, we are an independent funeral directorship able to offer a broad array of funeral advice and assistance - from floral tributes to liaising with ministers, coroners, cemeteries or crematoriums. We understand that families need to be able to express their religious and cultural beliefs during these difficult times, which is why we ensure that funeral services can be arranged for all denominations.
The Havill Funeral Service team are committed to providing people with a service that suits their needs, and are available 24 hours a day to assist you with all aspects of your funeral care requirements. For any questions you may have, please contact us on 01795 666355, or visit our website at https://www.havills.org.uk/.