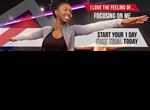 Gym in Sittingbourne
Snap Fitness opened in the summer of 2012 in Sittingbourne and has grown at a rapid rate since then, with a recent refurbishment to the facilities. At Snap Fitness we pride ourselves on helping you to achieve your personal goals, whether they are weight loss, muscle building, or training for a sport. That's why we strive to provide the friendliest and most comfortable environment possible, with positive staff members and world-class equipment in order to enable you to get the best out of your gym experience.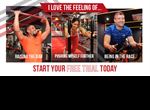 Snap Fitness
Snap Fitness is open 24 hours a day, 7 days a week, 52 weeks of the year. This means that unlike other gyms in Sittingbourne, we don't close, so you can work out at a time that suits you, whether that's during the day while the kids are at school, in the middle of the night or early morning before work. We provide a wide range of top quality equipment including cardio, strength training machines and free weights. Our knowledgeable and friendly staff are always on hand to help, so take advantage of our professional personal trainers, nutrition consultants and group fitness classes. Our goal is to change lives through encouraging and motivating our members to success so we are here to support each of our members with whatever they need to achieve their health and fitness dreams.
Snap Fitness Sittingbourne offers you excellent value for money, with month to month memberships with no binding contracts. Find out more about our memberships at www.snapfitness.co.uk/gyms/sittingbourne. Alternatively pop in and see us, you can find us on St Michaels Road near the town centre.