Counselling, coaching and personal development workshops by specialist therapists, coaches and trainers in Kent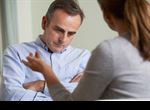 Find You...Be You offers therapy and coaching giving you the chance to explore all aspects of your life both in the here and now and the past and looks at how your experiences affect your behaviour, thoughts and feelings. From brief to long term work, Find You...Be You will put an adult, child and couple at the heart of the work. The Team at Find You.. Be You are professional and qualified individuals, carefully selected for their passion for work and their dedication. Find You... Be You also run training workshops for individuals who are looking to develop personally and in their relationships, or improve their communication skills or enhance their parenting skills.
Counselling for adults, children and couples including coaching from Find You...Be You in West Kent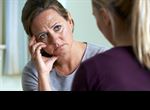 When it comes to individuals, Find You...Be You can offer help for those who feel anxious, overwhelmed, depressed, are distressed by relationship difficulties, have been bullied, suffer from the impact of abuse, have difficulties controlling their anger and want to understand themselves better. Help is also on hand for couples who have difficulties in their relationships, family life, life transitions, separation or divorce, communication difficulties, infidelity, anger, and sexual difficulties. There is also support for children who are distressed by family breakdown, are bullied or bully others, act out their distress angrily, have been bereaved, or are withdrawn or anxious.
Fees start from £35 for individuals, £45 for young people, and £55 for couples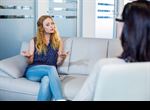 Workshops for Personal Development at Find You...Be You in Kent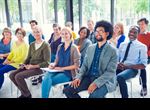 Find You…Be You offers several workshops to parents to enhance their parenting skills, individuals to increase self esteem and communication and to counsellors to develop video counselling skills.

If you are interested in attending any of the workshops please contact findyoubeyou@btinternet.com

Join The Team
Counsellors and Coaches if you would like to join the Find You...Be You Team please contact Heather Roberts at findyoubeyou@btinternet.com for further information.