Chestfield Golf Club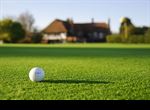 In the past 18 months alone we have managed to improve the course drainage, greens and general presentation. We have also made enhancements to the bar and catering services in the clubhouse, constantly working towards making your golfing experience even better.
The clubhouse has a friendly social environment, where people often enjoy a bite to eat after a game of golf. We have hosted many professional and amateur competitions, which are enjoyed by people of all ages.
Golf Club in Whitstable
Chestfield Golf Club's facilities includes not only an 18 hole course, but also a fantastic clubhouse, which is open to both members and visitors. During the spring and summer seasons, the course is mainly used for competitive 'qualifying' golf. We welcome all golfers to join us, however, and enjoy both team and friendly events in the winter months.
We also have numerous practise facilities. This includes two practise grounds as well as a purpose built short game area, which is ideal to work on your chipping and putting. This is a great area to take your little ones for their first proper golfing experience.
The Course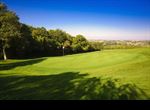 How to join Chestfield Golf Club
Here at Chestfield, we welcome membership for players of all abilities and currently have vacancies in all categories. Our membership consists of active men's, ladies and veterans' section as well as having a thriving junior section, with some outstanding players.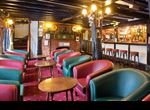 Once you've joined, our Chairman of Membership, Dave Fielon, will be available to help you get the most out of your membership. If you're new to the game, no need to be nervous - you're definitely among friends at Chestfield.
We welcome membership applications whether by recommendation by existing members or if you don't know anyone in the Club just contact the General Manager direct.
Mike Smith
Club Captain
If you happen to be in the area, why don't you drop by and say hello to the pros? We'll be more than happy to answer any of your questions, and help set you up with a membership. Alternatively, give us a call on 01227 794411 or email us at admin@chestfield-golfclub.co.uk. We'll get back to you as soon as possible.