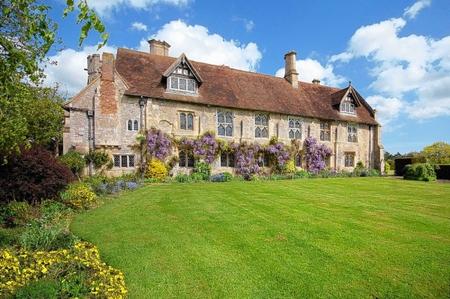 A stunning stately home which used to belong to Henry VIII and Elizabeth I is up for sale - with a price tag of almost £5 million.
Horton Priory, between Sellindge and Brabourne Lees, is an 11-bedroom house that was built in the early 1100s.
The property, located off the Folkestone-bound A20, is one of the UK's oldest homes, boasting an incredible ownership pedigree truly fit for royalty.
The house was originally owned by Henry I before being run as a Clunaic monastery until the 1500s.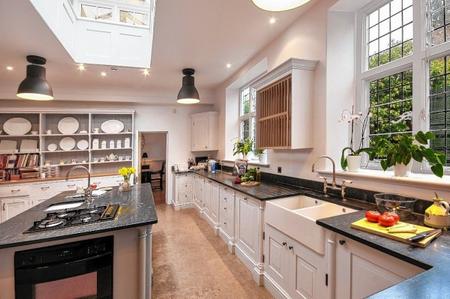 But then Henry VIII seized ownership following the dissolution of the monasteries.
The mansion later went into the hands of the infamous King's daughter, Queen Elizabeth, before it was passed onto the Mantell family in 1570, where it stayed for some 300 years.
In 1913 John Jameson Cairnes and his wife Annabel Winslow, a Boston family descended from one of the Pilgrim Fathers, bought Horton Priory.
The buildings were substantially remodelled and extended with the help of George Hornblower, a noted country house architect and well known proponent of the arts and crafts movement.
Horton Priory, which has 55-acres of land, has more recently undergone an extensive restoration under the guidance of English Heritage and overseen by its current owners.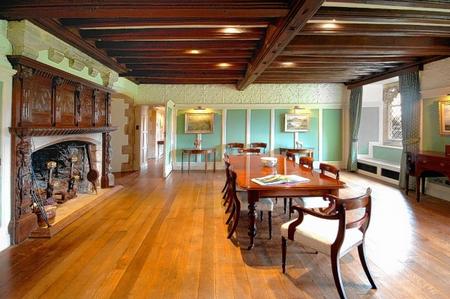 It has now been put onto the market with Savills by the family, who are looking to downsize, with a £4.95 million price-tag.
Will Peppitt, a director in Savills country department, said: "There are not many houses which have been owned by three monarchs.
"It is a wonderful home and not many date back as far as the 12th century.
"Its charm and value is that it is an imposing stately home but it is also a beautiful family property too.
"Horton Priory has only been on the market for a week and three people have seen it, with two already very interested.
"The people who want a home like this appreciate it as a fascinating piece of architecture. It really is in the premier league of properties."