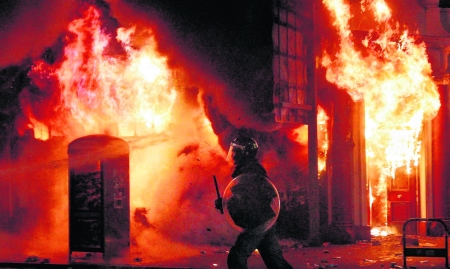 by Joe Walker
Bay MP Roger Gale says armed forces should be called in if riots across London and other parts of the country can't be brought under control.
The Conservative backbencher was speaking after Prime Minister David Cameron announced plans to recall parliament on Thursday in the wake of three nights of shocking violence and destruction.
He said: "The robust line taken by the Home Secretary and by the Prime Minister upon his return to the United Kingdom this morning indicate, I think, how very seriously the authorities are taking these matters.
"I would hope and expect that every measure – up to and including the use of water cannon and, if necessary, the armed forces – is deployed to protect people and property from further injury and damage.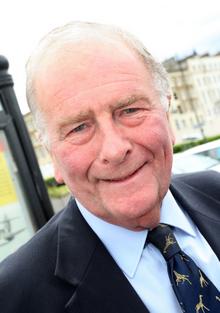 "It is absolutely right that parliament should have the opportunity to hear from the Prime Minister and to question the action that is being taken and the facilities that are being made available to enforce the law, to restore order and to bring to conviction and sentence those that are responsible."
Mr Gale also hit out at media commentators who have tried to blame the riots on government cuts.
He said: "In expressing sympathy with those that have suffered injury and loss and damage I think that we have also to condemn those – including some media commentators – who have sought to make political capital out of these riots and to somehow excuse the perpetrators as the victims of 'cuts' or 'deprivation'."
"What we have all seen reported on television is straightforward vandalism, theft, criminality and brute violence and it cannot be excused or apologised for in any way at all.
"In paying tribute to the constabulary, who have certainly been stretched to the limit by unpredicted and unanticipated events over the last 48 hours, we also have to call upon the decent people of every community in the country to deny any comfort, protection or safe-haven to anyone at all who has participated in, or is planning to participate in, further riots."