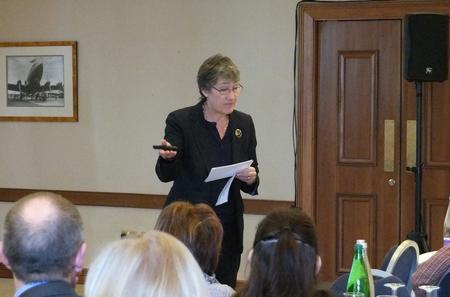 Dozens of head teachers have returned to the classroom in north Kent.
The heads - plus senior school staff - came from 37 of Dartford's 38 schools.
Their task - to learn how to spot signs that pupils are coming under stress and to know how to tackle it.
Pictured (above) is Maggie Bolton, head of Wilmington Grammar School for Girls, who is chairman of the organising body, DASCo (the Dartford Area Schools Consortium).
It is a self-help group for teachers and schools in Dartford with membership from 37 or the 38 schools.
Specialists in child behaviour and psychology talked with the group including Dr Alex Hassett, a principal lecturer at Canterbury Christ Church University.