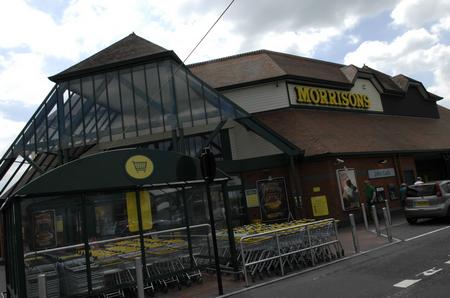 A pregnant mother who threatened supermarket staff with a hypodermic needle after she was caught shoplifting has walked free from court.
Sally Taylor, who has more than 50 convictions, bought just a loaf of bread at Morrisons supermarket in Coldharbour Road, Northfleet.
Security guard Imran Ali became suspicious when he saw she had a heavy bag and the alarm sounded when she went through the security gate.
He attempted to stop 37-year-old Taylor and the bag fell to the floor. She kicked out at him and refused to go back into the store. She then bit both his hands, making them bleed.
Tom Dunn, prosecuting, said when staff tried to help Mr Ali, Taylor took the needle from her handbag, made a sweeping motion with it and warned them not to follow her.
But the mother-of-three was detained. The bag was found to contain joints of meat worth just under £50. They had to be destroyed because bosses decided they could not be resold.
Taylor, of Princes Road, Gravesend, admitted theft, assault and possessing an offensive weapon. She was sentenced to two years imprisonment suspended for two years with supervision.
Taylor had been remanded in custody the day before her appearance at Maidstone Crown Court after she failed to attend on February 1.
"you will decide whether or not to go straight. if you do not comply it will be the end of the road for you and your family" – judge martin joy
James Ross, defending, said Taylor had a nine-year-old daughter who lived with the father and a two-year-old son who had been taken into care. She was pregnant while serving a nine-month prison sentence and the baby was born just after her release.
Mr Ross said Taylor was pregnant when she committed the latest offences and the baby boy was born on December 30. The child was in the care of her mother in Warwickshire.
Mr Ross said Taylor's life changed in October 2009 when she met her current partner and she became clean of drugs.
Asked by Judge Martin Joy why Taylor had a syringe at the supermarket if she was clean of drugs, he said she did not offer an explanation.
"The woman who sits in court today is different to the woman who committed these offences," he added. "She had found herself in a moment of hardship."
But the judge told her: "Your record is appalling. You have frequently used violence. The offences were committed when you knew you were going to have a baby."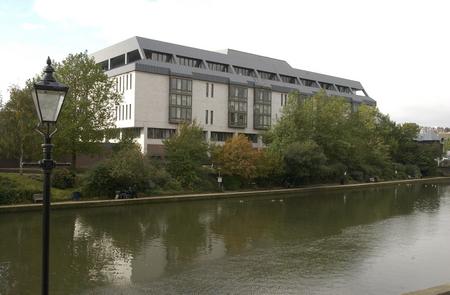 The public had to be protected "from the harm that such an anti-social person as you is doing and may well continue to do", he added.
He added: "This must have been an extremely frightening incident. It must have frightened everybody in an extreme way. You couldn't complain if there was a lengthy sentence."
The judge said a report urged him not to send Taylor to jail, despite an assessment that there was a high risk of further offending.
"The only person who can prevent that is you," he told her. "You will decide whether or not to go straight. If you do not comply it will be the end of the road for you and your family."