by Beth Robson
Demolition of some of the former Pfizer buildings could begin within months to tempt international multi-million pound companies to east Kent.
An application has gone to Dover District Council from new owners Discovery Park Ltd, who want to rid the 1.5 million sq ft site of the "outdated" and long-abandoned yellow brick buildings.
If permission is granted, work could start at the Sandwich site early in 2013 and last 19 to 20 weeks.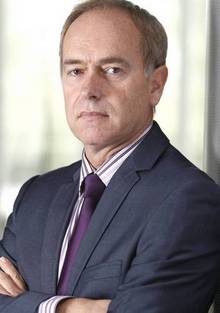 Discovery Park managing director Paul Barber, pictured left, said: "The application follows our recent announcement detailing our vision for the site, which is to create a sustainable mixed-use community centred around the world-class science and technology facilities."
Built in the 1980s, the nine ear-marked properties preceded the multi-million Millennium phase of development by Pfizer.
The Millennium structures, which includes the enormous Building 500, will stay – potentially housing banks, call centres and general office space for any size or type of business.
The application is part of Discovery Park's drive to create 3,000 jobs by 2017 – and it is hoped an announcement will follow before Christmas that a big name will move to the park.
It has also been hinted the site is perfect for a science-based university.
Local construction firms will be favoured to dismantle and tear down the buildings.
Dover District Council chief executive Paul Watkins said: "The proposals for a structured programme of demolition is not unexpected.
"We appreciate why Discovery Park, having reviewed the estate, has concluded that a number of the buildings are no longer fit for purpose."
Pfizer, now with 600 staff in Sandwich, rents a portion of Building 530, off Ramsgate Road, along with some of the site's 14 tenants.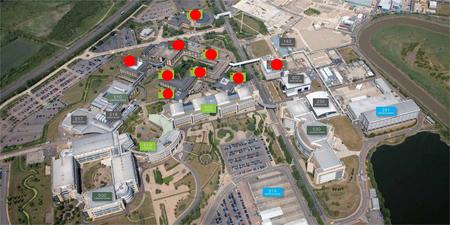 These include LGC, Mylan, Paramstat and Peakdale Chemistry Services. Most are science-based and are able to make use of the equipment that Pfizer left behind.
Adjacent to Building 530 is Building 902, a pilot manufacturing plant, still needed by Pfizer and an added attraction to drugs manufacturing clients.
Mr Barber added: "There is a lot of secrecy among science companies because it is all about inventions, but we are opening up the park for anyone to use whether it is a small new company of one or two people. And we are offering more flexible leases."