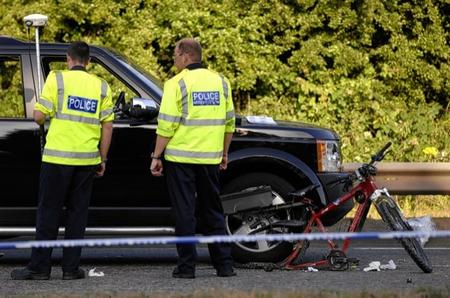 A cyclist was airlifted to hospital after being struck by a Land Rover Discovery in Leybourne.
The crash happened at around 4pm Tuesday at the Castle Way roundabout, near the RSPCA centre.
It is thought the cyclist suffered head injuries and was taken to hospital in Essex.
His condition is believed to be stable, according to a police spokesman on Wednesday morning.
The road was closed for several hours while police investigated.