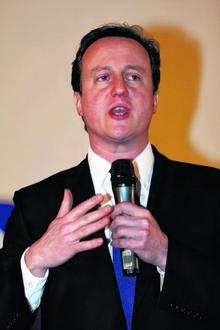 by political editor Paul Francis
David Cameron today said it makes him "physically ill" to be forced to give prisoners the vote.
The PM was responding to a question by Dartford MP Gareth Johnson at Prime Minister's Questions.
Mr Johnson, who opposes votes for prisoners, said: "Does the Prime Minister agree with me that it would be wrong for convicted prisoners to be able to vote as suggested by the European Court of Human Rights and that the incarceration of convicted prisoners should mean there is a loss of rights for the individual and that includes the right to vote?"
Replying, Mr Cameron said: "I completely agree… it makes me physically ill to contemplate giving the vote to prisoners.
"They should lose some rights including the right to vote."
But he added the government had no choice in the matter and refusing to act could cost the country £160m.
---
Read Paul's blog to get the inside view on Kent politics here
---
"We are in a situation we have to deal with. As it is we have to deal with a problem left to us by the previous government."
A number of the county's MPs have spoken out against giving prisoners the vote.
Sheppey MP Gordon Henderson, whose constituency includes three prisons, vowed to rebel against the move, saying he was outraged.
Chatham and Aylesford MP Tracey Crouch said: "I am very unhappy about the European Court's ruling outlawing the blanket ban on prisoners voting and I think that the vast majority of people will be angry at the thought of criminals being allowed to determine the outcome of elections.
"More often than not, when a person is convicted of a crime it is because they have infringed another's human right, and have therefore forfeited their own political rights and responsibilities.
"This is yet another horrendous outcome the new Government has inherited from Labour's craven attitude towards Europe and now the best we are going to be able to do is to apply certain criteria to who can, and who can't vote, whilst in prison."