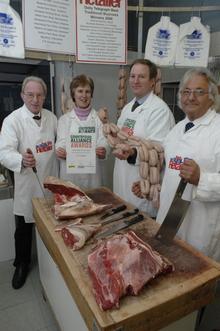 A Kent butcher's shop has proved it's a cut above the rest - after being named the best in Britain.
SW Doughty of Doddington had already been named best butcher in the regional heats of the Countryside Alliance Awards - adding to five other titles won in various categories since the awards were introduced.
Now it has been crowned the UK's best butcher. The butcher has twice been runners-up in the local food retailer and traditional business categories.
The Doughtys have been running butchers in the Faversham area since the 1860s, opening in Doddington in 1919.
SW Doughty (pictured with the team after a win last year), runners up in 2009, again won the South East regional title for 2010, which qualified the business for the national finals.
A prize-giving reception was held at The House of Lords, attended by boss Stuart Doughty and members of his team.
The team was presented with a champion's plaque by Defra Minister, Richard Benyon MP and television cook Clarissa Dickson Wright.
Countryside Alliance Chief Executive Alice Barnard said: "I could not be happier for the Doughty family for this win.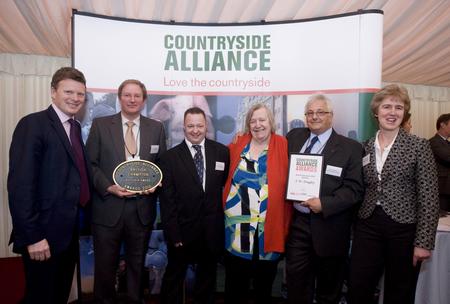 "This charming business has been trading in the Doddington locality as butchers for over 150 years and the family has owned and run the shop and abattoir on its present site since 1919.
"Three family members and three local skilled butchers bring over 100 years of butchery experience to the business."
She said the Doughtys went the distance for their local farmers.