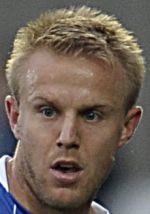 Gills manager Martin Allen will field a strong team in Tuesday afternoon's development game against Colchester United.
Places in the first XI are up for grabs following the weekend defeat to Port Vale.
Boss Allen said: "We will watch and see how the reserve game goes.
"One of the things we have done all through the season and through our most successful period of the season was to rotate the team."
In the last three outings, Allen has made just one change to his starting line-up, as Danny Kedwell came in for Adam Birchall on Saturday.
"But back to back away wins, at Southend and Bristol Rovers, were great results, very good solid team performances. But we have had our best spell with using all of our squad and there is always room for improvement.
"We are playing a competitive game and the lads who haven't been playing are going to get 60 minutes and some will get a full 90. We have a strong team playing."
Among those who could feature are Danny Jackman (pictured above) and Callum Davies.
Despite the icy conditions the fixture is still set to go ahead with a 1pm KO at Beechings Cross.