Captain Adam Barrett saluted the Gillingham fans after picking up his player-of-the-year award on Sunday night.
Barrett was the clear winner of the supporters' votes for the main award at the end-of-season dinner at Priestfield.
"It has been an unbelievable season," said the 33-year-old. "I am proud and it has been a privilege to have been a part of it.
"A big thanks to the supporters who voted for me. I gave everything and am delighted it all came good. The main thing is we won the title.
"The supporters have been fantastic and they have taken to the players this year, they have really got involved. I am the type of player who gives everything I have got, week in, week out, good or bad.
"It has been fantastic to have built up a good rapport with the supporters. I wear my heart on my sleeve and whether I am having a bad game or not, you know what you are going to get from me. I give 110% and I think the fans appreciate that.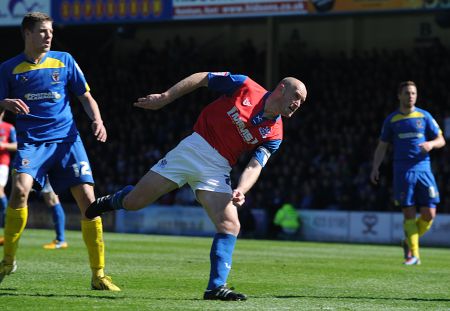 "I have appreciated their support this year, they have been fantastic."
Supporters have backed the Gills in a campaign which has seen the club win more league away games – 11 – than any other in their history. And despite the numerous lengthy trips, the Gills were followed in good numbers all season.
Barrett said: "The fans have travelled the length and breadth of the country and when times are hard, they have really supported us.
"The game against Wimbledon (when Gillingham won the title at Priestfield) will live with me forever.
"I have played in some big games but that was something special, to play in front of a full house. Hopefully, there will be plenty more of them next year and there is no reason why we can't give it a good go next year."
Barrett was also named in the PFA League 2 team-of-the-year along with keeper Stuart Nelson and full-back Joe Martin.
Read more on the Gills in this week's Medway Messenger newspaper