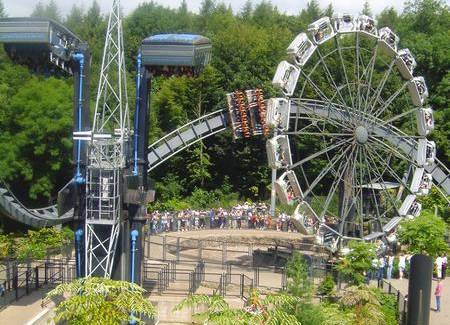 Kent's economy will receive a huge boost from Paramount Park, according to tourism chiefs near Britain's most popular theme park.
Staffordshire County Council, which has Alton Towers and Drayton Manor resorts in its borders, says the £2billion project would transform the county.
Hollywood film giant Paramount unveiled plans yesterday for the ambitious entertainment complex - which will feature Europe's largest indoor water park, theatres, live music venues, attractions, cinemas, restaurants, event space and hotels.
---
---
Cllr Pat Corfield, culture chief at Staffordshire County Council, said: "We find the theme parks are a tremendous boost to our economy.
"Not only from the point of view of tourism, but employment too. A considerable number of local people are getting employment.
"The theme parks are held in high regard. We've now got a lot of tourism trade going into the theme parks as well as other areas of the county.
"We signpost our attractions so anyone coming into the county who's gone to the trouble of getting here is then informed just how close they are to other amenities.
"We're looking at roughly 20million people coming to the county every year - many came for the day, but others stayed for longer. It's all good news."
He said all businesses - from petrol stations and B&Bs to supermarkets and camp sites - have benefited from theme parks.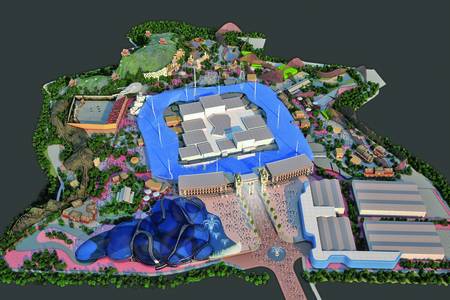 Cllr Corfield added: "Our findings are that on the way to and back from these attractions, tourists are calling into all our towns and the smaller villages plus farm shops that are desperate for passing trade.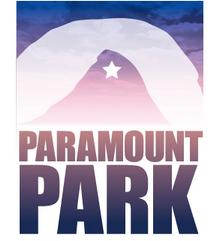 "The biggest important thing is to get your road infrastructure right. There are huge potential problems for traffic, but we're getting on top of that.
"The road infrastructure has got to be the best, plus good signs."
Cllr Mark Dance, Kent County Council cabinet member for regeneration, said the project was in line with some of the work the council had been doing concerning infrastructure.
That was to get the roads infrastructure in place to "excite" house building in and around Ebbsfleet and Eastern Quarry.
He said he saw visitors arriving via cruise and other ships, but also believed the issue would put a third Thames crossing back on the map.
Meanwhile, Visit Kent chief executive Sandra Matthews-Marsh, pictured left, said: "The prospect of the creation of a tourist attraction of this magnitude here in Kent is a delight. It is a glowing endorsement of all the hard work put in over many years to grow the county as an outstanding visitor destination.
"The news builds on the image the county worked hard to portray throughout the summer of 2012 as a warm, welcoming place for visitors from all over the world to visit and enjoy.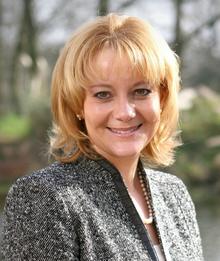 "The vast majority of the 27,000 jobs the park will create will be within the tourism and hospitality sector, which is a massive fillip for what is already one of the fastest growing industries in Kent and the south east as a whole. 
"Through projects such as this, tourism is recognised as a key driver for regeneration and job creation, employing 63,000 people in Kent in roles at all levels from school leavers to experienced managers, and worth £3.2billion to the county.  
"Some pundits have questioned the value of these jobs. At Visit Kent we refute that tourism and leisure jobs are not quality jobs. Our evidence shows that tourism provides great entry points at all levels from basic and unskilled to higher management and technical professions.  
"People must recognise tourism for its value – the fastest growing job creator in the world. Critically, huge numbers of youngsters will be given new employment opportunities where they just didn't exist before.
"We are tremendously excited at the prospect of this new development, which we note includes a UK training academy for the entertainment and hospitality industries, and are looking forward to working with those behind this thrilling proposal."